We're entering the month of July with some unconventional summer flicks and one VERY typical summer release: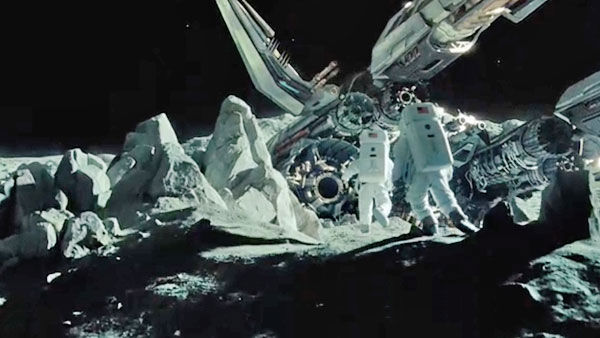 Let's start with a film that officially opened last Wednesday: Transformers: Dark of the Moon, Michael Bay's purported final installment of Hollywood's loudest franchise.  This time, the Autobots learn of a crashed spacecraft on the moon that could spell doom for Earth.  Explosions and relentless carnage ensue.  So is this an improvement from its predecessor, one of the worst movies of recent years?  Critics say yes, but not by much.  While it isn't reported as incoherent or ugly as Revenge of the Fallen, most reviews still complain about the film's aggressively bombastic action sequences and vacuous characters.  Such bad reviews and the reputation of the last film will probably hurt it at the box office and…haha!  Just kidding; the film is well on its way to conquering the box office with over $100 million by the end of the weekend.  Awards-wise, expect a few technical mentions – Sound Mixing, Sound Editing and Visual Effects in particular are serious possibilities – but keep in mind that Michael Bay movies almost never do well at the Academy Awards (only one of his films has ever won an Oscar).
 Hollywood has decided to give us two easygoing Tums in wide release to accompany Bay's flaming jalapeño burrito.  The first is Larry Crowne, starring Tom Hanks as a man who decides to reinvent himself by going to college after being laid off.  While the film's genial optimism has charmed some critics, others appear to be put-off by its feeble humor and naïve outlook on modern life.  Some Oscar pundits had this odd idea that Larry Crowne may be an Oscar contender for seemingly no other reason than the presence of its two stars.  But Tom Hanks and Julia Roberts haven't been Oscar darlings (a certain animated classic excepted) in roughly a decade, and the trailer alone should have made it obvious that this was going to be too "slight" for even the Academy's tastes.  Actually, I think this will be too "slight" for anyone's tastes, and I can't see it going beyond the $20-25 million range this weekend.
The other light-hearted dramedy this weekend is Monte Carlo, an exotic place where three young women are whisked off to after one of them is believed to be a member of British royalty.  The film's producers appear to be banking on Selena Gomez to be the Next Hot Starlet to take the teen world by storm, but she has a ways to go before becoming the next Miley Cyrus.  If the online buzz is to be believed, Monte Carlo barely exists in the minds of most moviegoers and it'll probably struggle to even end up with double digits come Monday.
 In limited release, David Hyde Pierce explores his dark side as The Perfect Host.  The eponymous host takes in a bank robber on the run before playing a dangerous psychological game between the two.  While some have lauded Nick Tomnay's audacious tonal transition in the second half, most have dismissed The Perfect Host as creakily "twisty" and convoluted.  Those hoping for Dr. Niles Crane to experience a big screen breakout will have to wait a little longer, it seems…
Also on the limited circuit is Terri, from the producers of Blue Valentine.  The dramedy centers on the difficult life of an obese teenager and a vice principal who attempts to reach out to him.  Terri was well-received at Sundance and is now being mostly embraced by critics, who are praising Azazel Jacobs' unique and surprisingly cinematic direction, considering its potentially tricky premise.  A tiny indie like this needs flat-out rapturous reception to truly be an Oscar contender in any category, which this doesn't.  On the other hand, the potentials for Best Original Screenplay are so…scarce, that a film like this might actually have a snowball's chance in hell at cracking that category unlike other years.
Let us know what you'll be seeing right here on The Awards Circuit!