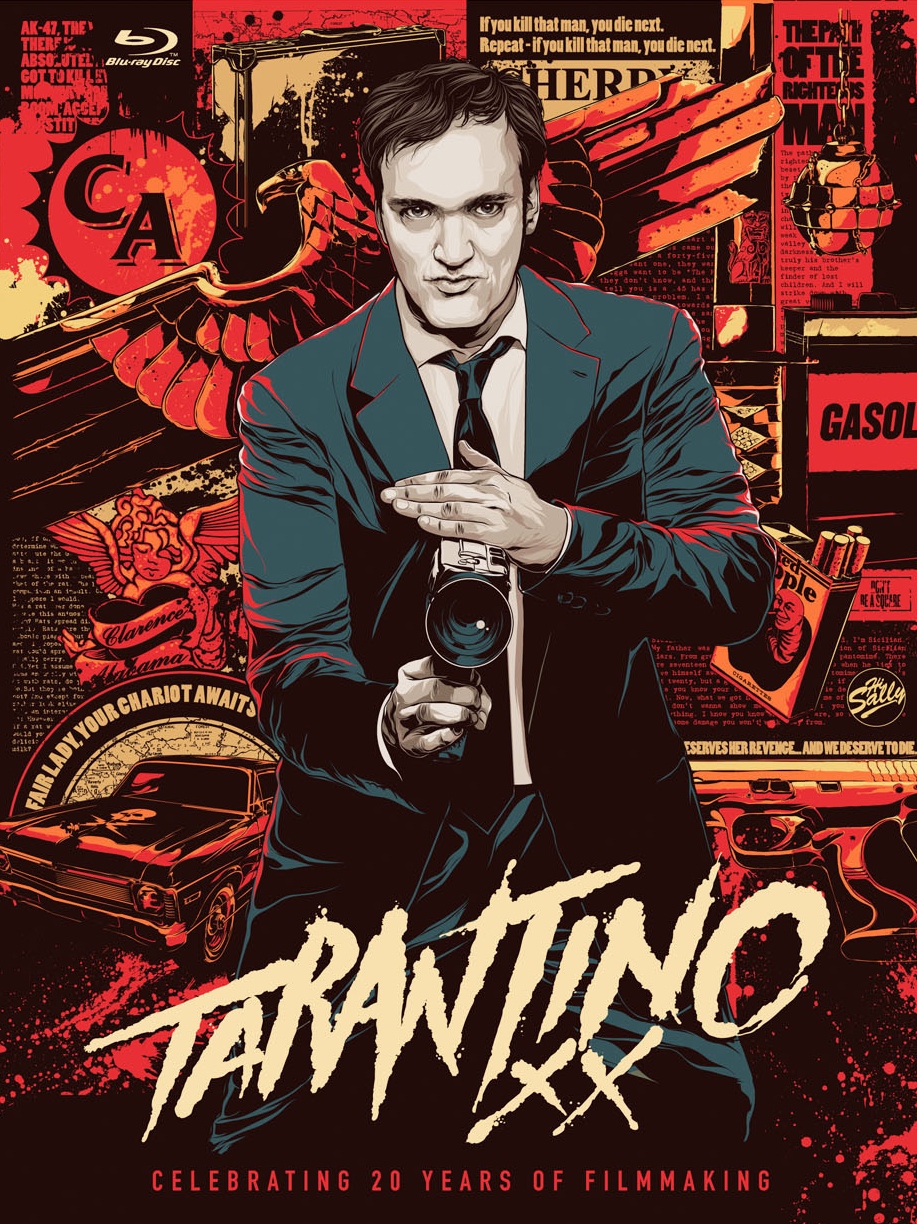 Twenty years ago today, Quentin Tarantino's independent directorial debut turned cult-classic, Reservoir Dogs,  launched his filmmaking career.  Two years later, with Pulp Fiction, he was lauded as a true innovator and redefiner of cinema.
To celebrate his career and the legendary films which put him on the map, Miramax, NCM® Fathom and IGN are hosting a Tarantino XX event this December, in which the two films will be screened in select theaters nationwide for only one night each.  Beginning with "Tarantino XX: 'Reservoir Dogs' 20th Anniversary Event" hitting theaters on December 4 at 7pm local time and ending two days later with "Tarantino XX: 'Pulp Fiction' Event" on December 6 at 7pm local time, the event will exhilarate audiences in signature Tarantino style.  Preceding each presentation of the films, cinemas will include a showing of a special feature showcasing the auteur's career and a collection of hand-selected movie trailers from films that inspired him.
Reservoir Dogs is often considered one of the best independent films ever made and Pulp Fiction has made it onto AFI's "Top 100 Films of the Last 100 years," ultimately earning him an Oscar for Best Original Screenplay (1994).
Tickets for "TARANTINO XX: 'Reservoir Dogs' and 'Pulp Fiction'" are available at participating theater box offices and online at www.FathomEvents.com or www.tarantinoxx.com. The events will be presented using new digital cinema projection systems in more than 625 movie theaters across the country.
A precursor to the homage to the filmmaking icon kicks off on November 20 off with Miramax and Lionsgate Home Entertainment's release of a special Blu-Ray set of Tarantino XX: 8-Film Collection .  The release includes "eight films personally selected by Tarantino to illustrate the first 20 years of his career, plus two extra discs packed with over seven hours of exclusive, never-before-seen interviews and special features. The set also features striking, original artwork designed and illustrated by MONDO (www.mondotees.com)."
To cap off the extravaganza, his next film, Django Unchained, hits theaters on December 25.
Related Stories:
Categories: News
Tags:
Cinema of the United States
,
digital cinema projection systems
,
Django Unchained
,
Entertainment/Culture
,
Film
,
Film Collection
,
Heist films
,
Independent film
,
Oscar
,
Pulp Fiction
,
Quentin Tarantino
,
Reservoir Dogs
,
Top 100 Films
2 Comments