AFI Day 5: Rust and Bone (***)
Preceded by a Tribute and Conversation with Marion Cotillard
After a reel of footage highlighting the best films of her career thus far, the radiant Marion Cotillard graced the stage for a quick conversation before the curtain rose for her latest contribution to French Cinema, Rust and Bone.  She humbly admitted that it was "super weird" and almost "schizophrenic" to see footage of herself spliced together because the characters are all her, yet they're all different people.  When asked about the path that led to her success in acting, she confided in a time when she considered leaving the profession to pursue something else, but meeting with Tim Burton and getting a role in Big Fish convinced her to stick with it.  And it's a good thing she did.  Since then, she's secured roles she feels passionate about, in both French and American films, leading her to an Oscar win for Best Actress for La vie en rose (2007), and teaming up with the likes of Michael Mann, Woody Allen, Steven Soderburgh, and Christopher Nolan along the way.  After the brief sit-down, director Jacques Audiard took the stage to introduce his cast, including Matthias Schoenaerts, who, as if in character, appropriately cued the feature presentation with an exclamation of, "Open the curtain, show the movie."
While Rust and Bone involves tragedy, it thankfully sidesteps the quicksand of wallowing in or being defined by it, as would have been expected and easy.  Cotillard plays Stéphanie, an orca trainer at an aquatic tourist attraction, who suffers a life-altering accident at work.  Alongside her, Schoenaerts is the ironically considerate, brutish street-boxing drifter, Alain (Ali), who takes on the unlikely task of helping Stéphanie back onto her feet, literally.
Their organic, though undefined, relationship subtly nudges them both toward filling the respective gaps in their lives.  Both Cotillard and Schoenaerts deliver genuine performances, which allow their emotions to be experienced almost preemptively, before their characters feel them.  We anticipate their reactions, not because they are predictable, but because we are beginning to understand them as they are in the process of understanding themselves and each other.  While Cotillard executes her role well enough for a nomination, it is Schoenaerts who easily deserves recognition for his sustained turn as an obliviously uncouth, though well-meaning beefcake whose subdued  façade finally cracks upon the pointed realization of his need to fulfill his responsibilities.  It's intriguing to wonder if Ali deliberately resists emotional attachments to those around him or he just has an underdeveloped capacity for it, as Schoenaerts deftly tiptoes around the issue.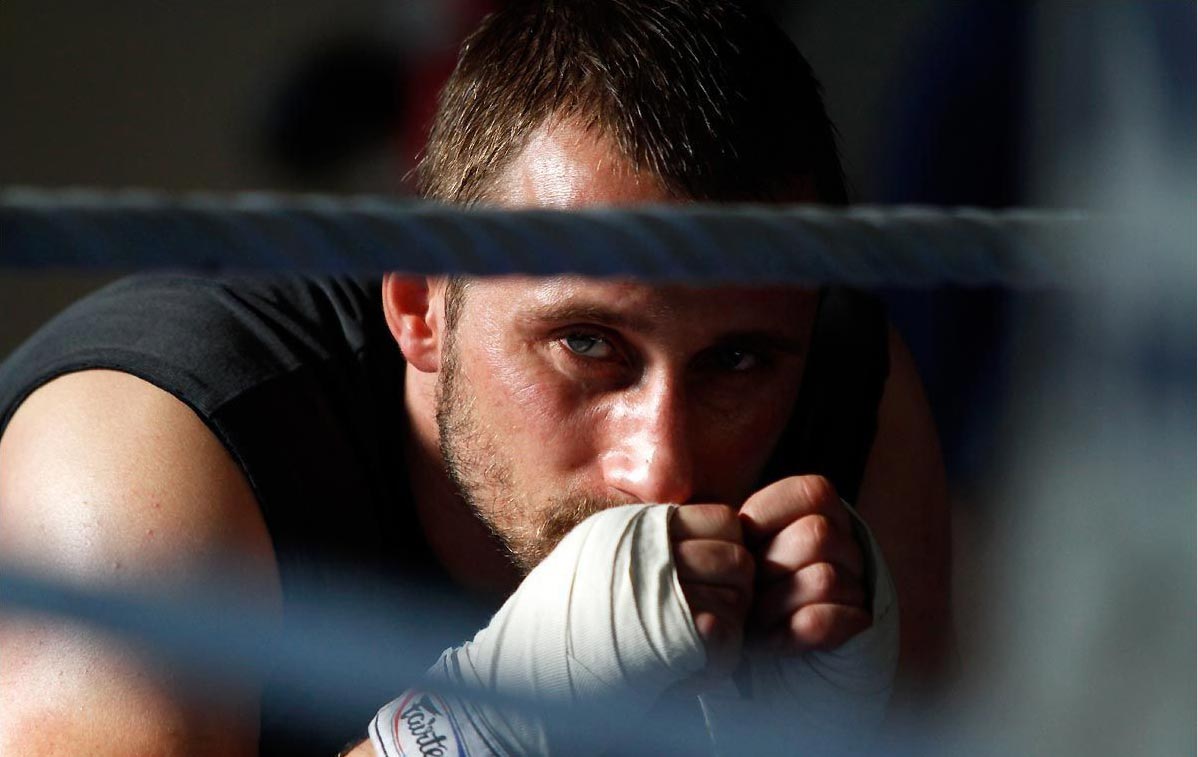 The film is less about the misfortune which befalls its characters than the subtle ways in which they interact and evolve with one another.  Their hardships are placed in the context of the minisculity of individual lives and everyday occurrences, with no spectacle made by or around Stéphanie and Ali.  This lack of blatant dramatization allows very little opportunity for them, or the audience, to dwell on the unfortunate circumstances, because that's not the intent.  There's nothing showy, grand, or dramatic about what these characters come to realize, though they endure some admittedly traumatic events, but it's because they're treated as normal people, that their minute steps toward growth are all the more convincing and heartening.
Even with the promising signs toward improvement, the ending doesn't try to convince you, unrealistically, that Stéphanie and Ali have got it all figured out, instead leaving you in a place where you can comfortably part with their story and be confident in their ability to navigate through the rest on their own.  Rust and Bone succeeds because it smartly avoids the conventions of a drama centered on tragedy and derives its characters' stories through the natural process of their interactions.
Comment and discuss!