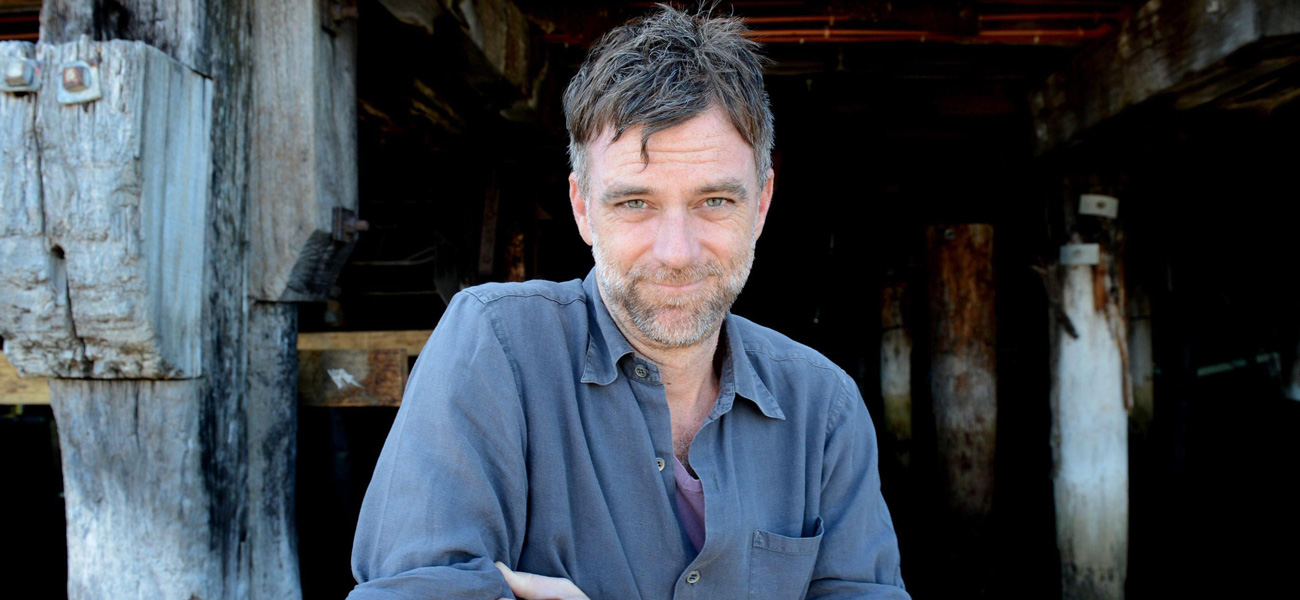 "I am a star. I'm a star, I'm a star, I'm a star. I am a big, bright, shining star. That's right."
With this ending pep talk, Dirk Diggler reclaims his rightful place in the limelight as Paul Thomas Anderson burgeons onto the scene as a formidable filmmaking talent.  Since Boogie Nights took critics and viewers by surprise and effectively cemented itself as his breakout film, Anderson has trickled out a handful of films, all of which he's written and directed.  A self-taught student of the art, he's come into his own as a modern American auteur in the vein of Stanley Kubrick and Orson Welles before him.  Taking pride in generating a truly original narrative (all of his six films are based on his original screenplays with the exception of the loose adaptation that drives There Will Be Blood), Anderson is of the lesser-populated writer-director breed in the species of film-helmers in Hollywood. 

Born in Studio City, CA, Anderson was exposed to the entertainment industry from an early age, picking up his first camera at the age of twelve.  In his senior year in high school, he debuted his first production, a short film called The Dirk Diggler Story (1988), which he would later famously adapt into his breakout film. 
His first feature production, Hard Eight (1996), screened at Cannes Film Festival in 1996 and the critical acclaim it garnered launched his career to the imminent success of Boogie Nights in 1997.  The film earned Anderson his first Oscar nomination for Best Original Screenplay, as well as Supporting Actor and Actress noms for Burt Reynolds in his comeback and Julianne Moore as her breakout role, as well as notice for a young Mark Wahlberg.  With the success of Boogie Nights, New Line Cinema, who distributed the film, gave Anderson free reign on his next project, leading to the creation of Magnolia (1999), the film he famously considers, " for better or worse, the best movie I'll ever make."  The Academy, once again, noted Anderson's screenwriting merits in another Original Screenplay nomination, as well as a Supporting Actor nod for the phenomenal Tom Cruise and Aimee Mann for Original Song.  Anderson would be absent from the big
screen for nearly a decade before a tour de force spectacle in 2007′s There Will Be Blood, earning seven nominations, including Adapted Screenplay and his first as director, ultimately winning two by night's end.  Another five years in the making and the confounding The Master (2012) graced the big screen to a torrent of critical acclaim, with the puzzling exclusion this awards season of nominations for directing and screenwriting, but more on that blasphemy later.
Studying his repertoire of stories, Anderson shows a penchant for compelling character studies.  Early in his career, he hits a high note with the genius that is Dirk Diggler.  Played to perfection by Mark Wahlberg, Diggler's a sweet kid whose rise to adult stardom brings him fame, riches, and to the edge of self-destruction.  In contrast with the turn he takes in later works, Anderson offers his troubled young stud a happy ending. 
A little less so, but still faintly evocative of hope is Magnolia when his troubled, universe-colliding characters participate in an epiphanous musical number of Aimee Mann's "Wise Up."  Despite the setbacks and generally somber hue, there is an inkling of closure, reform, and redemption which seeps through the cracks of the characters' broken lives.  It also features some his best writing in Tom Cruise's unforgettable "Seduce and Destroy" seminars.
Anderson's current evolutionary stage seems to be  in the realm of the ambiguous anti-hero.  In his two latest films, he opts for two period pieces operating, respectively, in the context of budding venture capitalism and a spiritual awakening.  He tackles prickly, abrasive characters of the misanthropic or otherwise socially maladjusted variety, crafting fascinating, and often disturbing, human studies that are philosophically or morally ambiguous. 
There Will Be Blood and even The Master follow an arc reminiscent of Kubrick's Barry Lyndon, one of the late master-director's less-appreciated works, some considering it to be the product of a bored man.  Yes, it's long but the classic rise and fall trope is so intricately constructed that it's impossible not to marvel at the craftsmanship.  Similarly, Anderson presents the protagonists in his most recent films in a seemingly progressive ascension, but leaves them at a place that's not explicitly pictured as demise.  Daniel Plainview arrogantly chomping down on leathery meat before triumphing over Eli in a match of bowling with the definitive, almost taunting exclamation of "I'm finished" over the elated Brahms concerto titillating into the credits is a very fitting end for him.  It doesn't necessarily leave him in ruins, though it's certainly debatable.  In The Master, Freddie Quell's final reversion to his old drifter ways with the added wisdom of Lancaster Dodd he's picked up on the way isn't rock-bottom for him, but merely affirmation of the fact that he may be obliviously beyond help.
Next up, in a quick turnaround from his usual years-long drought, PTA will be adapting Thomas Pynchon's novel Inherent Vice, a psychedelic noir thriller–perfect pickings for the auteur.  Perhaps it'll make for a less tiresome process for the writer, but knowing him, he'll find a way to make it live up to his signature style.  Rumored to begin shooting this spring, this marks the first time a Pynchon novel–known for their denseness and complexity–receives a feature film adaptation.
And now for the bit about decrying crimes committed against one of the greatest filmmakers and screenwriters of our time.  It's an unspeakable offense beyond comprehension to have omitted Anderson from the Adapted Screenplay category at this year's upcoming Academy Awards, and will not soon be forgotten.  I feel like Princess Lucilla at the end of Gladiator standing over Maximus, ordering the soldiers to "Honor him!"  (Ironically, the other body cast aside in the arena is that of Commodus, played by none other than Joaquin Phoenix, but obviously the director/writer and actor's metaphoric awards season deaths in this scenario haven't come by each others' hands.)  While Phoenix is used to the Academy's cold shoulder (when it comes to actually winning), it's uncharacteristic for PTA not to even be acknowledged when he writes and directs a film, since they're few and far between.  To date, he's garnered five Oscar nominations, three of which attest to his writing chops, so the omission is truly a head-scratcher, especially when his is replaced by the weaker screenplay of Flight.  Perhaps the Academy felt Quentin Tarantino for Django Unchained and Wes Anderson (and Roman Coppola) for Moonrise Kingdom already filled two spots with "writer writers," and they should be acknowledged no doubt, but it's a disservice to exclude Anderson, who's also been known his entire career as a filmmaker who writes his own material.
With six great (mostly original) works under his belt and a new adaptation soon underway, Anderson's career covers a complex range of narratives, each provocative and enrapturing by their own merits.  Witnessing his evolution behind the camera and the proverbial typewriter is an unraveling of cinematic history worthy of honoring.  PTA, you're a star.  You're a big, bright shining star.  That's right.
What are your favorite Paul Thomas Anderson screenplays?
Related Stories:
Categories: Article, Writer's Block
Tags:
Boogie Nights
,
Burt Reynolds
,
Inherent Vice
,
Joaquin Phoenix
,
Julianne Moore
,
Magnolia
,
mark wahlberg
,
Paul Thomas Anderson
,
The Master
,
There Will Be Blood
,
tom cruise
12 Comments