Weekend Openings: 3/1/2013
With the Oscars steadily receding in the rear-view, it's time to set up the landscape for the next year's show. Perhaps too early for any real contenders, though, this week shows with a mixed bag of a CGI-laden fairy tale in Jack the Giant Slayer, an eery thriller from Oldboy director, Chan-wook Park's Stoker , and 21 and Over, a raucous college comedy.
Jack the Giant Slayer
Language: English
Rating: PG-13
Genre: Fantasy/Adventure/Drama
Director: Bryan Singer
Starring: Nicholas Hoult, Stanley Tucci, Ewan McGregor
The ancient war between humans and a race of giants is reignited when Jack, a young farmhand fighting for a kingdom and the love of a princess, opens a gateway between the two worlds.
Stoker

Language: English
Rating: R
Genre: Thriller/Mystery/Drama
Director: Chan-wook Park
Starring: Mia Wasikowska, Nicole Kidman, Matthew Goode
Chan-wook Park, the mind behind the cult thriller Oldboy (2003), offers more twists and mystery in his English-language debut in Stoker.  When her Uncle Charlie comes to live with India and her unstable mother after her father's death, she suspects this mysterious, charming man has ulterior motives while becoming increasingly infatuated with him.
21 and Over

Language: English
Rating: R
Genre: Comedy
Director: Jon Lucas, Scott Moore
Starring: Miles Teller, Justin Chon, Jonathan Keltz
The night before his big medical school exam, a promising student celebrates his 21st birthday with his two best friends.
The Last Exorcism Part II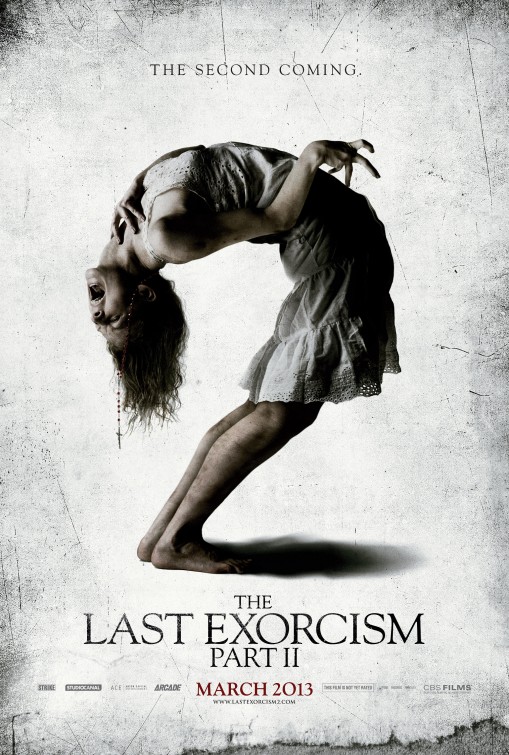 Language: English
Rating: PG-13
Genre: Horror/Thriller
Director: Ed Gass-Donnelly
Starring: Ashley Bell, Julia Garner, Spencer Treat Clark
As Nell Sweetzer tries to build a new life after the events of the first movie, the evil force that once possessed her returns with an even more horrific plan.
Phantom

Language: English
Rating: R
Genre: Thriller
Director: Todd Robinson
Starring: Ed Harris, Julian Adams, David Duchovny
Forced to leave his family behind, the haunted Captain of a Soviet submarine is charged with leading a covert mission with global implications.
A Place at the Table

Language: English
Rating: PG
Genre: Documentary
Director: Kristi Jacobson, Lori Silverbush
Starring: Jeff Bridges, Tom Colicchio, Ken Cook
A documentary that investigates incidents of hunger experienced by millions of Americans, and proposed solutions to the problem.
What will you be seeing this weekend?
The following two tabs change content below.
The first rule of film criticism is: you most definitely DO talk about film. An unassuming gladiator in the arena, this Space Monkey asks the important questions: Are you not entertained? Who's Zed? Are you an achiever? Initially well-versed in English literature, Nicole picked up movie quotes as a second tongue to marry together her deep-rooted appreciation for language and film. When not tallying Brad Pitt's countless and marvelously resonant instances of on-screen eating, your very own Remy is experimenting with exciting new recipes from Gusteau's cookbook. And when I have some more spare time? What am I doing? I'm quietly judging film. A disagreement, you say? Well, that's just, like, your opinion, man.
Latest posts by Nicole Melkonian (see all)