With this week's release of new features, it's unlikely Taken 2 or Argo will be topped at the box office, unless there's a hidden gem imposter among them.  Whether it's thrills, chills, or laughs you're looking for, here's what's on the menu:
Paranormal Activity 4
Language: English
Rating: R
Genre: Horror
Starring: Matt Shively, Kathryn Newton, Katie Featherston
Director: Henry Joost, Ariel Schulman
Heading closer to Halloween, the catalog of horror films slowly rounds out with this weekend's release of Paranormal Activity 4.  Having become somewhat of a seasonal staple, being the 4th installment in the franchise in 5 years, this chapter continues to tell of the strangely supernatural events which take place when a mysterious woman and child move into a suburban neighborhood.
Alex Cross
Language: English
Rating: PG-13
Genre: Crime/Action/Thriller
Starring: Tyler Perry, Matthew Fox, Edward Burns, Rachel Nichols
Director: Rob Cohen
Dutifully  serving the role of the obligatory action thriller to fill a few seats, we have Alex Cross.   In the latest adaptation of James Patterson's best-selling crime novel series, the titular character's physical and moral limits are pushed to the brink as he tracks down a vicious serial killer.
The Sessions
Language: English
Rating: R
Genre: Drama/Biography
Starring: John Hawkes, Helen Hunt, William H. Macy
Director: Bob Lewin
Garnering much attention at this year's festivals, The Sessions now makes its way to the big screen.  Launching another worthy candidate into the formidable contest for Best Actor, the film showcases the talents of John Hawkes in an endearing true story about a iron lung-bound man's longing for intimacy.
Bigfoot: The Lost Coast Tapes
Language: English
Rating: NR
Genre: Horror/Mystery/Thriller
Starring: Drew Rausch, Rich McDonald, Ashley Wood
Director: Corey Grant
If paranormal thrills don't give you enough of the horror fix you're looking for, there's the trusty Sasquatch hoax to fall back on.   Bigfoot: The Lost Coast Tapes tells of a bit of investigative journalism aiming to uncover the truth about a self-proclaimed "Bigfoot Hunter."
Nobody Walks
Language: English
Rating: R
Genre: Drama
Starring: Olivia Thirlby, Jane Levy, John Krasinski
Director: Ry Russo-Young
In Nobody Walks, Olivia Thirlby plays a young artist who is taken in by a family and unwittingly disturbs their relaxed dynamic as they form attachments to her.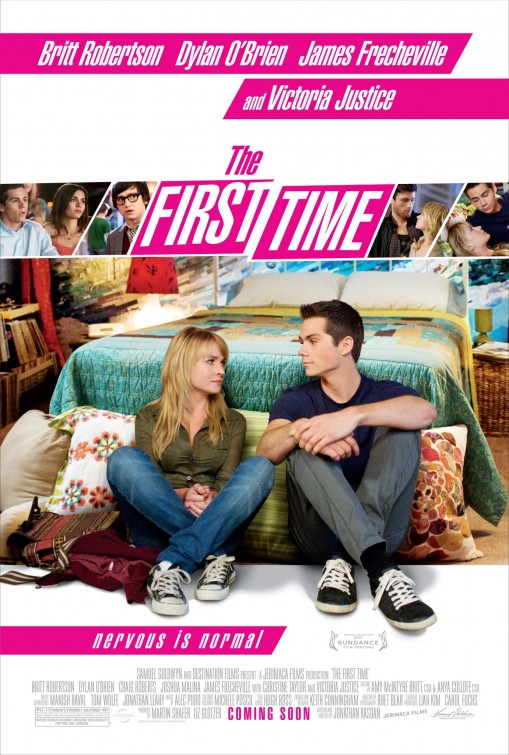 The First Time
Language: English
Rating: PG-13
Genre: Romantic Comedy
Starring: Dylan O'Brien, Britt Robertson, Victoria Justice
Director: Jon Kasdan
This high school centered romantic comedy follows the budding relationship between Dave, pining for a girl he can't have, and Aubrey,  dating a guy who doesn't appreciate her creative impulses.
All Together/ Et si on vivait tous ensemble?
Language: French
Rating: NR
Genre: Comedy
Starring: Guy Bedos, Claude Rich, Jane Fonda
Director: Stéphane Robelin
Noticeably becoming something of a trend, the prospect of aging receives charming treatment in the French import, All Together.  Akin to the similarly-themed, The Best Exotic Marigold Hotel, the film tells of five old friends who move in together as an alternative to a retirement home.
That's What She Said
Language: English
Rating: R
Starring: Alia Shawkat, Anne Heche, Marcia DeBonis
Director: Carrie Preston
Each with problems in their own love lives, DeeDee and Bebe embark on a spontaneous road trip to New York city with the equally troubled Clementine.
Tai Chi Zero
Language: Mandarin
Rating: PG-13
Genre: Action
Starring:
Director:
Decidedly the oddball in the bunch, the creators of Ip Man present another martial arts action movie.  Tai Chi Zero boasts itself as a "steampunk kung-fu throw down" in which a young man travels to a small village to learn the secrets of Tai Chi and put them to the test against the threat of an industrialist.
We Are Legion: The Story of the Hacktivists
Language: English
Rating: NR
Genre: Documentary
Director: Brian Knappenberger
Peeling back the infamous mask of Guy Fawkes,  We Are Legion examines the workings and beliefs of the self-described "hacktivist" collective, Anonymous.
The Flat
Language: Hebrew
Rating: NR
Genre: Documentary
Director: Arnon Goldfinger
Shocking clues and connections to Nazi Germany are discovered when Goldfinger cleans out his immigrant grandparents' flat in Tel Aviv.
Yogawoman
Language: English
Rating: NR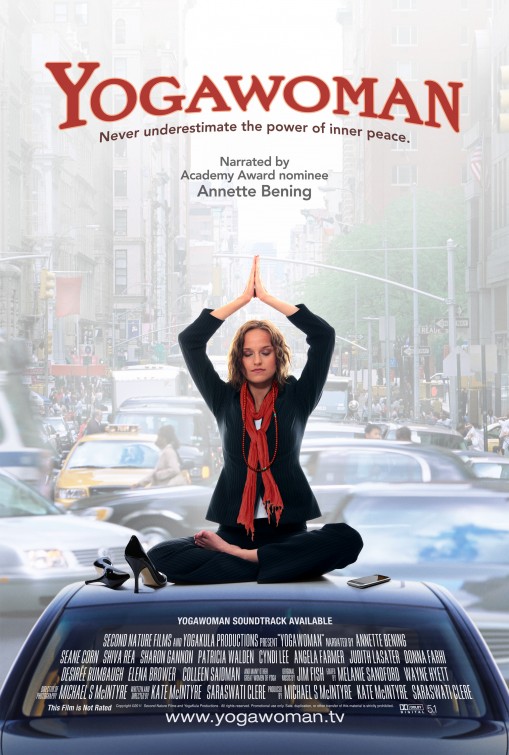 Genre: Documentary
Director: Saraswati Clere, Kate McIntyre Clere
Yogawoman offers insight into the modern yoga movement and some of the woman at its forefront.
What will you be seeing this weekend?