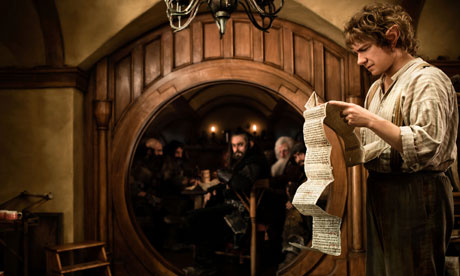 The long-awaited (expected) journey back to Middle Earth finally sets off with the first installment of Peter Jackson's imminent The Hobbit trilogy (still baffled as to how this turned into a hat-trick).  As Bilbo, Thorin, Gandalf and the rest of the Dwarves make their way to the Lonely Mountain, so too will the film soar to the top of the box office this weekend.  Not in the mood for second breakfast?  Skip right to lunch with a handful of other menu options…
The Hobbit: An Unexpected Journey
Language: English
Rating: PG-13
Genre: Fantasy/Adventure
Director: Peter Jackson
Starring: Martin Freeman, Ian McKellan, Richard Armitage
In his younger years, sensible Bilbo Baggins finds himself somehow convinced to venture out of the Shire to accompany a band of Dwarves on a dangerous quest to reclaim a treasure stolen by the evil dragon, Smaug.  See what Terrence had to say about this first act.

Stand Up Guys

Language: English
Rating: R
Genre: Comedy/Crime
Director: Fisher Stevens
Starring: Al Pacino, Alan Arkin, Christopher Walken
A dynamic trio of aging con men get together for one last go before one of them completes their final, traitorous assignment.
Any Day Now
Language: English
Rating: R
Genre: Drama
Director: Travis Fine
Starring: Jim Cummings, Garret Dillahunt, Isaac Leyva
In tune with modern issues, this heartbreaking drama tells of a gay couple in the 70s who endure a prejudiced legal fight to keep custody of the abandoned mentally handicapped teenage boy they bring into their home.  See Joey's review for more.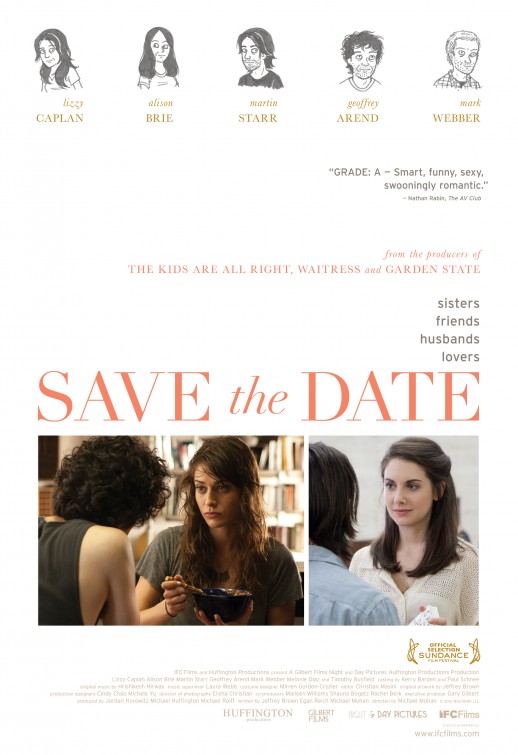 Save the Date
Language: English
Rating: R
Genre: Romance/Comedy
Director: Michael Mohan
Starring: Lizzy Caplan, Alison Brie, Martin Starr
While her sister plans her own wedding, Sarah finds herself in a rebound romance after rejecting her boyfriend's sudden proposal.
Yelling to the Sky
Language: English
Rating: NR
Genre: Drama
Director: Victoria Mahoney
Starring: Jason Clarke, Zoë Kravitz, Tim Blake Nelson
Sweetness O' Hara is left to fend for herself in an uncertain environment as her family unravels around her.
What will you be seeing this weekend?