Nearly three years since his last picture director Danny Boyle intends to induce a Trance with his new psychological heist thriller.  This one's got some early buzz lauding solid performances from leads Rosario Dawson and James McAvoy, a compelling multi-layered narrative, and mind-bendingly stylized visuals.  Robert Redford's got a thriller of his own in the mix this week with The Company You Keep, along with a a 3D rerelease of Jurassic Park, and a horror picture promising evil and death in Evil Dead.  With the exciting overload of thrills in this batch, make sure to hold on to your butts…
Trance
Language: English
Rating: R
Genre: Crime/Drama/Thriller
Director: Danny Boyle
Starring: James McAvoy, Rosario Dawson, Vincent Cassel
Boyle blurs the lines between desire, reality and hypnotic suggestion to raise the stakes when art auctioneer gets mixed up with a group of criminals and partners with a hypnotherapist in order to recover a lost painting.
Evil Dead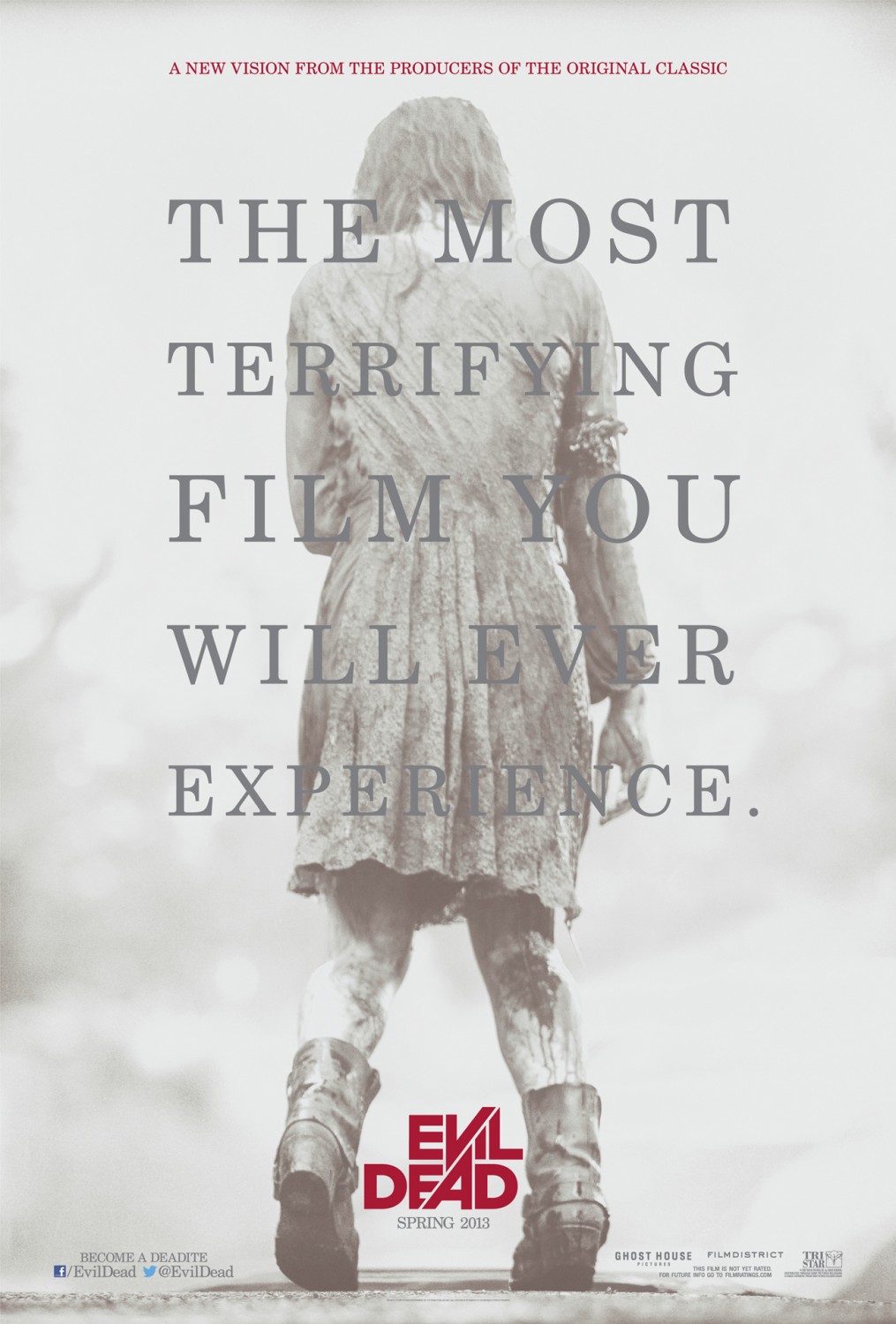 Language: English
Rating: R
Genre: Horro
Director: Fede Alvarez
Starring: Jane Levy, Shiloh Fernandez, Jessica Lucas
Promising to be a "new vision from the producers of the original [Sam Raimi]classic," five friends head to a remote cabin, where the discovery of a Book of the Dead leads them to unwittingly summon up demons living in the nearby woods. The evil presence possesses them until only one is left to fight for survival.
The Company You Keep

Language: English
Rating: R
Genre: Thriller
Director: Robert Redford
Starring: Robert Redford, Brit Marling, Shia LaBeouf
A thriller centered on a former Weather Underground activist who goes on the run from a journalist who has discovered his identity.
Jurassic Park 3D

Language: English
Rating: PG-13
Genre: Adventure/Sci-Fi
Director: Steven Spielberg
Starring: Sam Neill, Laura Dern, Jeff Goldblum
Spielberg's revolutionary imagining of resurrected dinosaurs inspired by Michael Crichton's innovative science fiction novel celebrates its 20 years anniversary with a 3D rerelease for new generations to experience its splendor for the first time.  During a preview tour, a theme park suffers a major power breakdown that allows its cloned dinosaur exhibits to run amok.
6 Souls
Language:  English
Rating: R
Genre: Horror/Mystery/Thriller
Director: Måns Mårlind, Björn Stein
Starring: Julianne Moore, Jonathan Rhys Meyers, Jeffrey DeMunn
A female forensic psychiatrist discovers that all of one of her patient's multiple personalities are murder victims. She will have to find out what's happening before her time is finished.
Upstream Color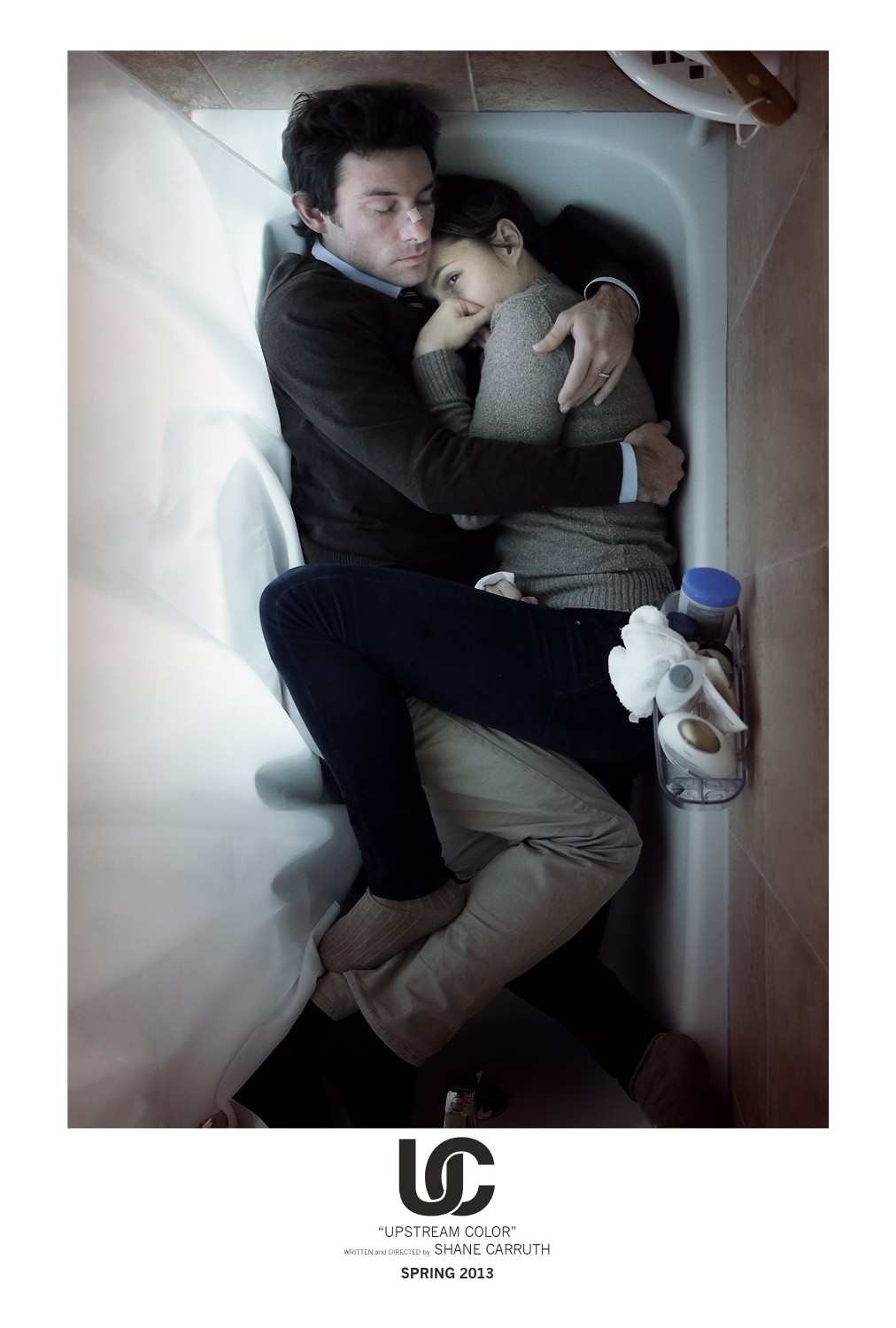 Language: English
Rating: NR
Genre: Drama
Director: Shane Carruth
Starring: Amy Seimetz, Frank Mosley, Shane Carruth
A man and woman are drawn together, entangled in the life cycle of an ageless organism. Identity becomes an illusion as they struggle to assemble the loose fragments of wrecked lives.
Simon Killer

Language: English/French
Rating: NR
Genre: Drama
Director: Antonio Campos
Starring: Brady Corbet, Mati Diop, Lila Salet
A recent college graduate flees to Paris after a break-up, where his involvement with a prostitute begins to reveal a potentially dark recent past.
Free Angela and All Political Prisoners
Language: English
Rating: NR
Genre: Documentary
Director: Shola Lynch
Starring: Angela Davis, Eisa Davis
A documentary that chronicles the life of young college professor Angela Davis, and how her social activism implicates her in a botched kidnapping attempt that ends with a shootout, four dead, and her name on the FBI's 10 most wanted list.
The Brass Teapot
Language: English
Rating: R
Genre: Comedy/Fantasy/Thriller
Director: Ramaa Mosley
Starring: Juno Temple, Michael Angarano, Alexis Bledel
When a couple discovers that a brass teapot makes them money whenever they hurt themselves, they must come to terms with how far they are willing to go.
Eddie: The Sleepwalking Cannibal

Language: English
Rating: NR
Genre: Comedy/Horror
Director: Boris Rodriguez
Starring: Thure Lindhardt, Georgina Reilly, Dylan Smith
A painter struggling for inspiration finds an unexpected muse after he accepts a teaching position in a small town and becomes the caregiver to Eddie, a seemingly docile art student with a rare sleepwalking condition.
What will you be seeing this weekend?