Directed by: Akiva Goldsman
Written by: Akiva Goldsman, based on the novel by Mark Helprin
Stars: Will Smith, Russell Crowe, Jennifer Connelly, Colin Farrell, Jessica Brown Findlay, Matt Bomer, William Hurt, Kevin Durand
Synopsis: A fantasy story set in 19th Century and present-day Manhattan and revolves around a thief, a dying girl, and a flying white horse.
Why it could succeed:
Not to be confused with the similarly-titled Shakespeare play, Oscar-winning writer Akiva Goldsman delivers his first directorial feature with his "passion project," Winter's Tale.  The well-rounded scribe is also penning the adaptation of the 1983 novel by Mark Helprin, which takes place in a mythical turn-of-the century-reimagining  of New York City, surely playing into some interesting possibilities for production design and visual effects.  With Martin Scorsese reportedly being linked to rights of the adaptation at one point, Goldsman eventually picked up on the idea and presented it to a receptive executive audience at Warner Bros.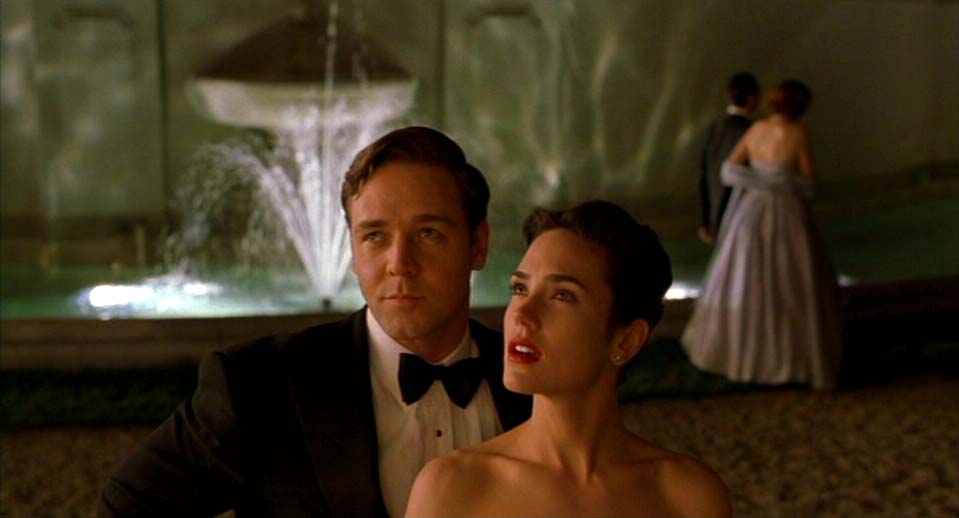 Goldsman's previous experience includes fruitful collaborations with Russell Crowe, Jennifer Connelly, and Will Smith, attesting to a good working relationship with the top-billed talents and the promise of coaxing solid performances from them.  With this soiree into directing, Goldsman reunites Crowe and Connelly after they costarred in a Beautiful Mind (2001), for which he won Best Adapted Screenplay and Connelly snagged a Best Actress Oscar.  He's also worked with Crowe on Cinderella Man (2005) , crafting another inspirational and riveting character arc for the Oscar-winning actor.  Will Smith is back on board with a Goldsman script after working together on I, Robot (2004) and I Am Legend (2007).  To say the least, the chemistry between writer/director and cast should be conducive to a productive creative environment.  Goldsman's experience successfully adapting best-selling novels, like the Dan Brown novels, The Da Vinci Code (2006) and Angel and Demons (2009), bodes well for his chances at another solid effort.  Also along with him in support of his directing debut are 9-time Oscar nominated, 1-time winning composer Hans Zimmer and 5-time nominated cinematographer Caleb Deschanel.
It's a promising indicator of a good core idea when a team of A-list names clearly take a pay-cut to make this film happen in spite of a more frugal budget, giving the project the credibility of an endeavor they truly stand by and believe in.  From the gifted and storied cast to the well-recognized creative crew, it's a hefty collaboration of varied talents that make this an intriguing effort.
Why it could fail:
Production for Goldman's pet project was, unfortunately, not without its hiccups.  While Warner Bros. Pictures gave the go-ahead to begin production with an initial projected budget of $75 million in 2011, the budget was subsequently reduced to $46 million in 2012.  While this isn't necessarily the kiss of death, a reduced budget might may show its mark on the final product, but hopefully instead urges production to trim the fat and make for a leaner, more efficient film rather than a compromised artistic vision, as happens with many ambitious, personal undertakings.  Hopefully, effects and visuals receive the proper attention they deserve in imagining this fantastical alternative world.  Also, as is often the risk of shooting on location, Mother Nature chimed in on production by inflicting slight delays due to Hurricane Sandy last October, but by the film's release on October 11, 2013, there should be enough time to remedy or reshoot any possible blips in the principal photography.
There might be a case of ambiguous marketing with this film since it's easy to confuse it with Shakespeare's A Winter's Tale (as I originally imagined) for those who aren't familiar with the novel.  While there's some duplicity in the title, this could also work in its favor and garner an "accidental" audience, if you will.
Awards Speculation:
Depending on how widely released Winter's Tale is and how it's critically received, there are some possibilities for honors here, namely in the Adapted Screenplay, Cinematography, Original Score, and Production Design categories.  With Goldsman, Zimmer, and Deschanel being established, visible names with Academy voters, chances at awards contention certainly increase to some degree.  As these categories are some of the most competitive, however, nothing is certain.  Regardless of any nominations it may or may not accrue, this passion project looks like a promising and respectable directing debut and career growth opportunity for the talented writer/(now)director.
Oscar Potential:
Best Adapted Screenplay: Akiva Goldsman
Best Cinematography: Caleb Deschanel
Best Original Score: Hans Zimmer
Best Production Design
Best Visual Effects