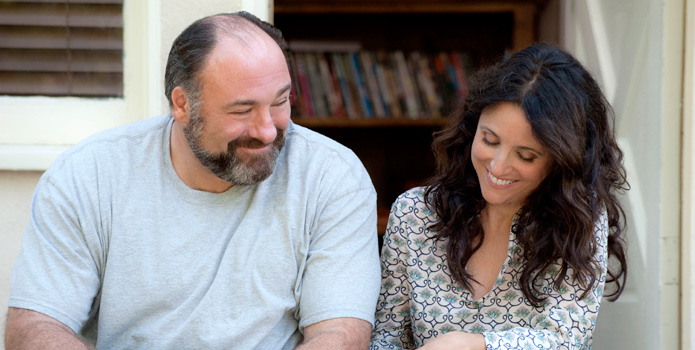 Enough Said
Director: Nicole Holofcener
Writer: Nicole Holofcener
Starring: James Gandolfini, Toni Collette, Catherine Keener, Julia Louis-Dreyfus
Synopsis: A divorced woman who decides to pursue the man she's interested in learns he's her new friend's ex-husband.
Release: September 20
The late-great James Gandolfini delivers his penultimate big-screen performance in Nicole Holofcener's original comedy about divorcees looking for their second chance at love.  Holofcenter's background includes several directing stints on popular television shows, like Sex and the City, Gilmore Girls, Six Feet Under, and Parks and Recreation in addition to writing and directing several indie comedies, like Friends with Money (2006) and Please Give (2010). Though not scheduled as one of the 16 gala screenings, Enough Said is slated as a special presentation at this year's Toronto Film Festival.