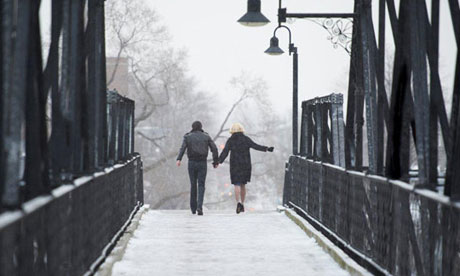 Stories We Tell 
Director: Sarah Polley
Writer: Sarah Polley
Starring: John Buchan, Joanna Polley, Mark Polley
Synopsis: A film that excavates layers of myth and memory to find the elusive truth at the core of a family of storytellers.
Release: May 10
Innovative director-writer Sarah Polley's heart-warming documentary touched audiences earlier this year when it played at Sundance.  Delving into intimately personal details about her family life and development, Polley presents different perspectives to elicit unique emotional responses.  If it's eligible, Polley's Stories is a clear contender for Best Documentary feature.  See Clayton's review for more.