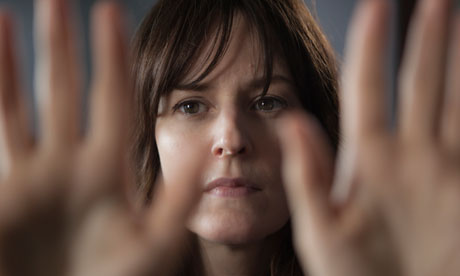 Touchy Feely 
Director: Lynn Shelton
Writer: Lynn Shelton
Starring: Rosemarie DeWitt, Scoot McNairy, Ellen Page, Allison Janney, Ron Livingston
Synopsis: A massage therapist is unable to do her job when stricken with a mysterious and sudden aversion to bodily contact. Meanwhile, her uptight brother's foundering dental practice receives new life when clients seek out his healing touch.
Release: September 6
Humpday (2009) and Your Sister's Sister (2011) writer and director submitted another original film to Sundance this year with Touchy Feely.  Foregoing the usual Mark Duplass comedy collaboration this time, Shelton opts for a drama with psychological undertones.
Other female-directed films of 2013:
Serena – Susanne Bier
In a World… – Lake Bell
The Lifeguard – Liz Garcia
Afternoon Delight – Jill Soloway
Palo Alto – Gia Coppola
Un Chateau en Italie – Valeri Bruni Tedeschi