C.O.G.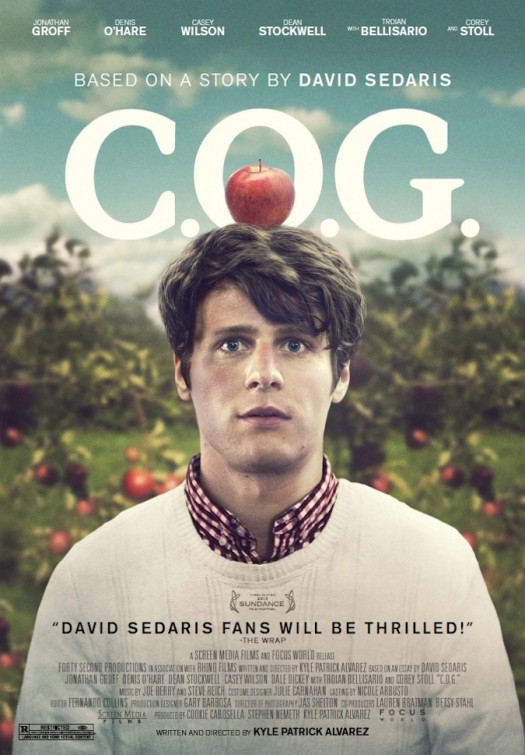 Language: English
Rating: R
Genre: Comedy/Drama
Director: Kyle Patrick Alvarez
Starring: Jonathan Groff, Denis O'Hare, Corey Stoll
A cocky young man travels to Oregon to work on an apple farm. Out of his element, he finds his lifestyle and notions being picked apart by everyone who crosses his path.

Oscar Potential: Based on early reception, none likely.