All Is Lost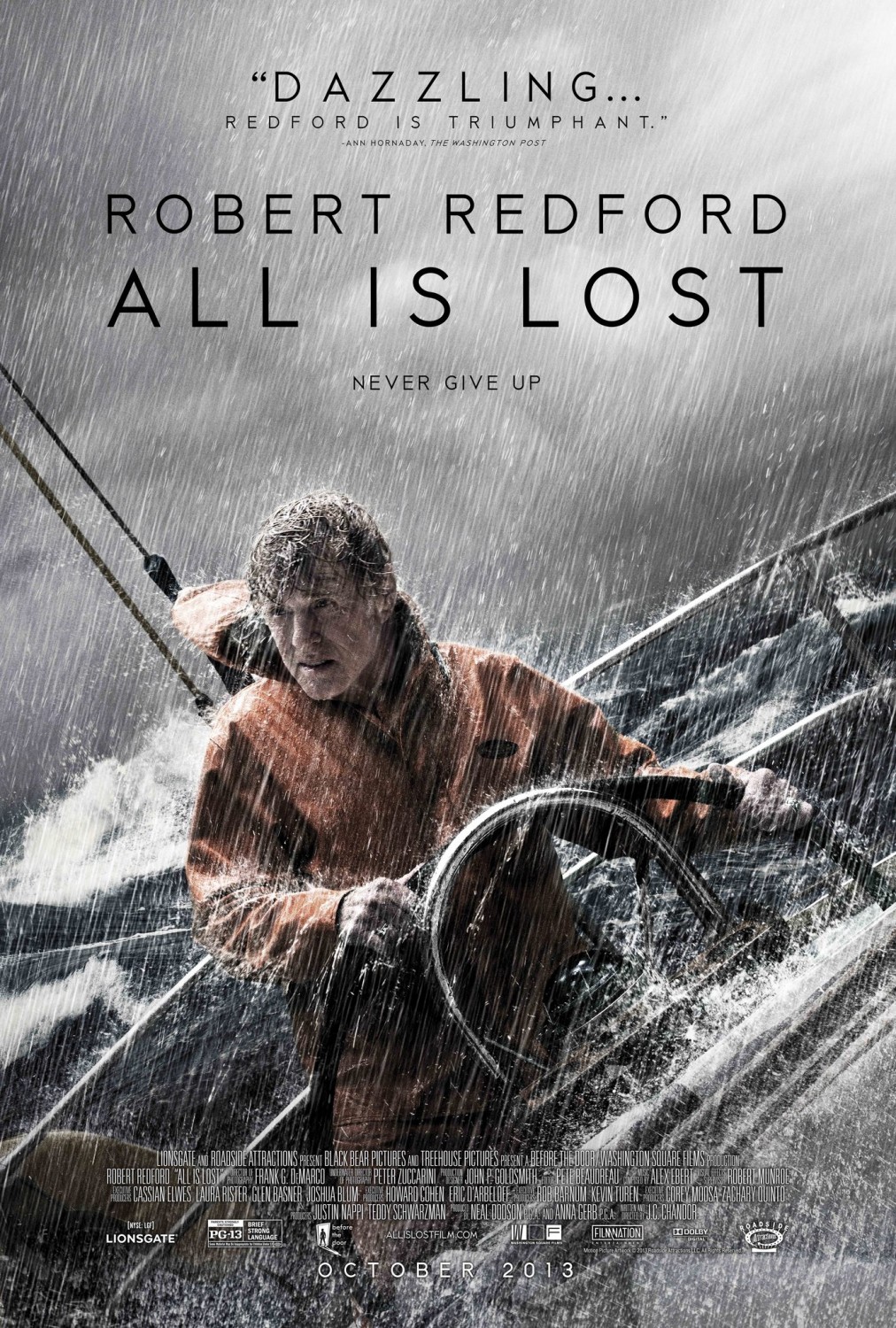 Language: English
Rating: PG-13
Genre: Action/Drama
Director: Robert Redford
Starring: Robert Redford
After a collision with a shipping container at sea, a resourceful sailor finds himself, despite all efforts to the contrary, staring his mortality in the face.
Oscar Potential: No foreseeable nominations for the veteran actor-director with this effort.  Check out Clayton's review.