CRAFT CIRCUIT: 2019 has been a promising year in the costume design race so far. The first half of the year has showcased some strong contenders in the contemporary space, and a few promising entries in period pieces. Original sci-fi films are scarce so far in the lineup, but we should see more in the coming months.
This list is comprised of some newcomers to designing for film, as well as a few seasoned veterans. It also has a couple of recreations of the lives of historical figures, wacky hybrids of contemporary and period costume, astronauts, partying teenage girls, an entire circus, and more. So far in 2019, the films have been eclectic, and there's a lot more coming to round out the second half.
Here are some of our picks for standouts in costume design for the first half of the year:
"Native Son" (HBO Films)
Costumes by: Elizabeth Birkett (Beth Gibbs)
In Beth Gibbs' feature film debut, she makes a splash with her designs for Rashid Johnson's "Native Son." In the latest rendition of the classic novel, Gibbs provides a punk aesthetic that sticks with audiences long after the film is over. Bigger Thomas's anarchic looks are a clash between the creative vision of Johnson, Gibbs, and the personal style of Ashton Sanders. "Native Son's" style is distinct, and screams of individuality and rebellion.
"Extremely Wicked, Shockingly Evil, and Vile" (Netflix)
Costumes by: Megan Stark Evans
Since Joe Berlinger is also the director of "Conversations With a Killer: The Ted Bundy Tapes", he had an abundance of access to the source material for "Extremely Wicked, Shockingly Evil, and Vile." Each scene was painstakingly mirrored after the real life events that occurred prior to and during the Ted Bundy trials. Megan Evans Stark's work completely recreates Bundy's wardrobe detail for detail, and hits the nail on the head when it comes to the style of the seventies.
"Alita: Battle Angel" (20th Century Fox)
Costumes by: Nina Proctor
One of the most visually stunning films of the year, "Alita: Battle Angel" is a spectacle in the sci-fi genre. The film showcases some inventive and out of the box costume design that is a standard for cyberpunk. Nina Proctor's work on the film provides us a glimpse into the future, and we're pretty impressed with the style choices. Proctor's designs breathe life into the beloved manga series.
"Us" (Universal Pictures)
Costumes by Kym Barrett
If there is any film that has made a splash in pop culture this year, it's "Us." Jordan Peele's sophomore feature once again provides another set of iconic imagery that is the subject of conversation and duplication. Kym Barrett is behind the red jumpsuit and scissors, bringing Peele's horrifying vision to life. We already predict that the Tethered's red jumpsuits are going to be a Halloween staple from here on out.
"The Beach Bum" (NEON)
Costumes by Heidi Bivens

After years of waiting for another feature after "Spring Breakers", Harmony Korine returned with "The Beach Bum." Following the misadventures of a stoner poet, the film is a tribute to living your best life. Heidi Bivens' designs are the essence of Florida cool, and helped transform Matthew McConaughey from Hollywood dreamboat to a bum who drifts on a boat. Moondog's style is eclectic and defies gender norms, and it's also a whole lot of fun.
"Avengers: Endgame" (Marvel)
 Costumes by: Judianna Makovsky
Tasked with designing for the world's greatest heroes, Judianna Makovsky would outfit the Avengers one last time for "Avengers: Endgame." This time around, the work that pops is the Avengers' new suits equipped for the Phantom Realm. The greatest thing about Makovsky's work is that it will stand the test of time, and has found immortality at conventions, during Halloween, and through the plethora of merchandise that exists.
"The Man Who Killed Don Quixote" (Screen Media)
Costumes by: Lena Mossum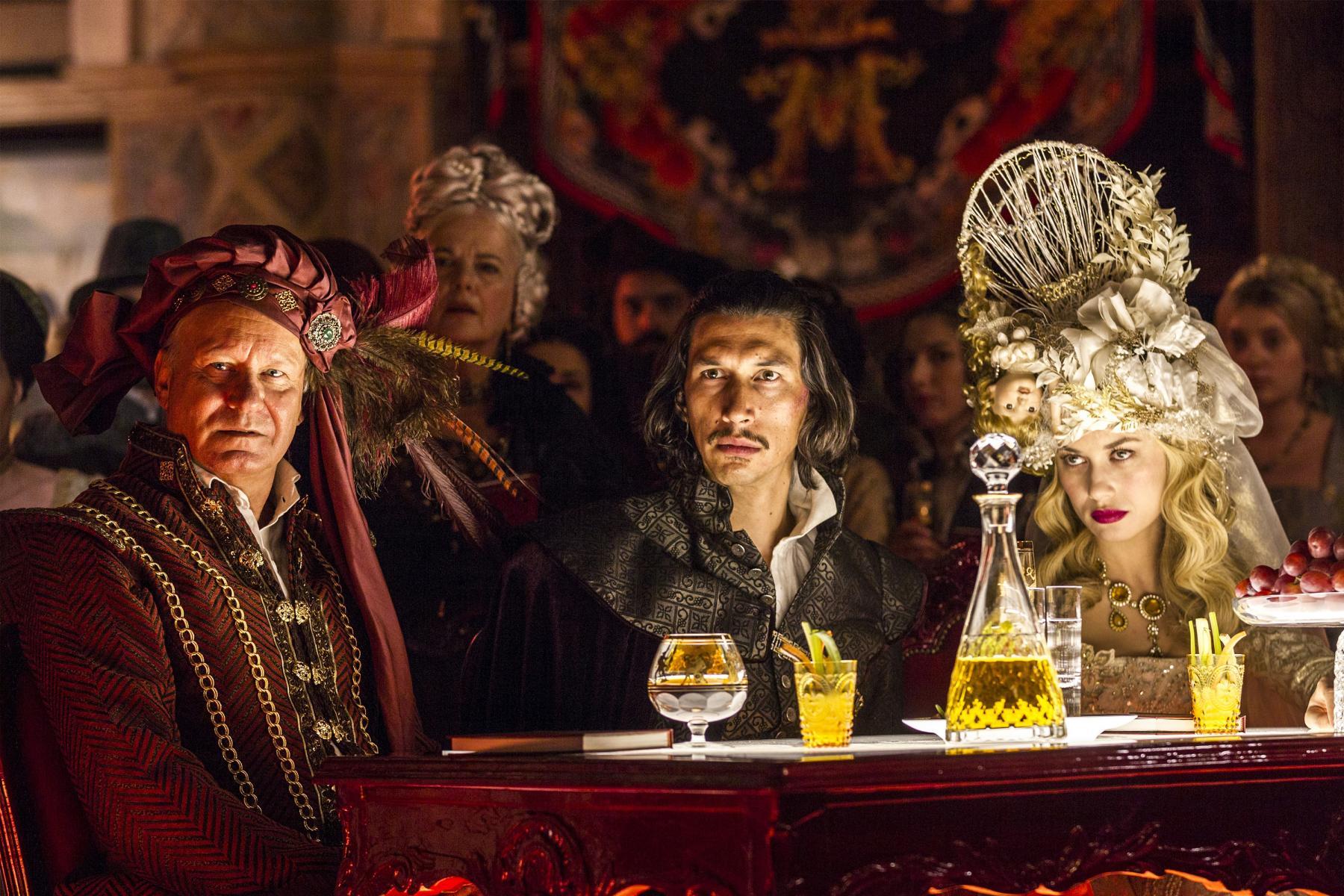 "The Man Who Killed Don Quixote" has some of the most amazing and intricate designs so far this year. The film is a whimsical hybrid of period and contemporary pieces, ranging from simple to deeply elaborate. After decades of being stuck in development hell, Terry Gilliam's film was finally released, however extremely limited in the United States. Regardless, Lena Mossum's work is a feast for the eyes.
"Long Shot" (Lionsgate)
Costumes by: Mary E. Vogt
For "Long Shot," what stands out is its handling of presidential style. There has yet to be a female President of the United States, so there isn't much to go off of when it comes to planning outfits for our country's leader. Charlize Theron is the embodiment of class and grace, and makes a credible political candidate in her latest leading role. Most of the designs are simple, but are fitting for the future president. Mary E. Vogt's designs incorporate clean lines, impeccable tailoring, and simple colors to evoke a sense of refinement.
"Tolkien" (Fox Searchlight Pictures)
Costumes by: Colleen Kelsall
"Tolkien" dives into the backstory of "The Hobbit" and "Lord of the Rings" author J.R.R. Tolkien. In her latest project, Colleen Kelsall creates soft and romantic designs that help to depict the author's life in the early 1900's. What propels the work of "Tolkien" is the wardrobe of Edith Bratt (Lily Collins) who adds color and beauty to an otherwise muted landscape. The lifelong love of Tolkien, Edith is both a figurative and literal splash of color in his life.
"High Life" (A24)
Costumes by: Judy Shrewsbury
While there have been many films that depict the dangers of space exploration, "High Life" takes a more organic approach to its design. For the film, Judy Shrewsbury creates a unique look for her astronauts. While "High Life" is set in the not-so-distant future, there is an earthy, vintage feel about the costumes of the film. It's Claire Denis' unique, otherworldly and melancholic exploration.
"Booksmart" (United Artists Releasing)
Costumes by: April Napier
In Olivia Wilde's directorial debut, she taps into the minds – and style – of Generation X. In "Booksmart", clothing is practical, but it's also played up for comedic purposes by designer April Napier. Boiler suits, sequined party outfits, and photos with pictures on them, are all the icing on the cake. To top everything off, Gigi (Billie Lourd) is now giving everyone closet envy with her obnoxious, but fun rich girl style.
"Dumbo" (Walt Disney Pictures)
Costumes by: Colleen Atwood
One of the most awarded designers there is, Colleen Atwood's work on "Dumbo" is another amazing achievement. One thing Atwood knows how to do, is to create a spectacle, and a magical world through costumes. Disney always brings the magic, and what better person than Colleen Atwood to bring it to life? In Tim Burton's re-imagining of the beloved Disney classic, Atwood's circus is worthy of acclaim.
"Rocketman" (Paramount Pictures)
Costumes by: Julian Day
Dexter Fletcher's "Rocketman" sought to pay homage to one of the most iconic musicians of all time, and he did not disappoint. As much as his music, Elton John was known for his bold, unapologetic style. Julian Day's work on "Rocket Man" goes deep into the archives, and perfectly recreates around 70 outfits for the film. It's not as simple as duplicating Elton John's past looks, it's about showcasing the musician's rise to superstardom, and what he wore that defined him.
"Aladdin" (Walt Disney Studios)
Costumes by: Michael Wilkinson
Michael Wilkinson's designs for "Aladdin" put a new spin on a familiar tale. Another title from Disney, the company is no stranger to spectacle and hiring the best of the best. The animated "Aladdin" is known for is grandiose musical performances and for Princess Jasmine's infamous two-piece. For the live-action film, Wilkinson creates work that's visually stunning and incorporates a fashionable, but modest look for Jasmine (Naomi Scott).
"Ophelia" (IFC Films)
Costumes by: Mossimo Cantini Perrini

"Ophelia" re-imagines Shakespeare's tragedy from the perspective of the title character (Daisy Ridley) herself. Designer Mossimo Cantini Perrini has fashioned looks that are ethereal and reminiscent of the artwork of Sir Everett Millais. Although the film isn't the first retelling of Hamlet, it's one of the most visually stunning additions.
CHECK OUT ALL THE OFFICIAL PREDICTIONS ON THE CIRCUIT HUB AND MAKE YOUR OWN!