Directed by: Scott Cooper
Written by: Scott Cooper, Brad Ingelsby
Starring: Christian Bale, Zoe Saldana, Woody Harrelson, Willem Defoe, Casey Affleck, Forest Whitaker, Sam Shepherd,
Synopsis (courtesy of IMDb): Russell Baze and his younger brother Rodney live in the economically-depressed Rust Belt, and have always dreamed of escaping and finding better lives. But when a cruel twist of fate lands Russell in prison, his brother is lured into one of the most violent and ruthless crime rings in the Northeast – a mistake that will almost cost him everything. Once released, Russell must choose between his own freedom, or risk it all to seek justice for his brother.


Why it could succeed:
Writer-director, Scott Cooper, follows up his first directorial feature, 2009's Crazy Heart, with this year's Out of the Furnace.  After the well-received, low-budget/high-grossing drama about a washed-up, alcoholic country music star, Cooper clearly caught some attention as an emerging new talent.  While Fox Searchlight produced and distributed his first feature film effort, this time he's acquired a varied list of production and distribution backing consisting of companies like Relativity Media and Scott Free Productions and producers like Leonardo DiCaprio and frequent Ridley Scott producer, Michael Costigan.  Two of the other companies involved in production, Appian Way and Red Granite Pictures, also share production credits for Martin Scorsese's virtually-guaranteed awards contender, The Wolf of Wall Street, also due out later this year.  With Crazy Heart operating on a $7 million budget and reaping in a very respectable gross ranging from $39-47 million, it's likely that this latest production will be of the efficient sort as well.  Regardless of whether it generates awards talk, the film itself will probably fair well enough financially.
Just as Crazy Heart drew in audiences due to the promise of an award-winning turn by leading star, Jeff Bridges, who did go on to secure his first Oscar for Best Actor, Out of the Furnace bears the potential for similar pull.  With a smattering of  recognized talent in Oscar Winners Christian Bale and Forest Whitaker, 2-time nominees Woody Harrelson and Willem Defoe, 1-time nominees Sam Shepherd and Casey Affleck, there are sure to be some riveting performances in this dramatic thriller.  Though his repertoire is modest and Jeff Bridges is a beyond-capable veteran in any hands, Cooper has shown some aptitude so far in making the most of his actors' talents.  Maggie Gyllenhaal, who played Bridges' love interest also earned a Best Supporting Actress Nomination and I was personally most impressed with Colin Farrell's surprisingly great, nominatable supporting role as the rising rival music star.  Clearly, there's more than enough high-caliber talent to drive the intrigue of this film to the point of success.
It's also been reported that Eddie Vedder is contributing an original song  to the film's soundtrack, which did wonders for the music of Sean Penn's stirring adaptation of Into the Wild (2007).
Why it could fail:
With a compelling enough original story, a more-than-compelling cast of star performers, and a probably frugal budget, it's hard to see this film actually failing.  Since it's not a high risk endeavor with astronomical costs to compensate for, it's unlikely to be a financial misstep for anyone involved.  With regard to generating and sustaining the necessary critical acclaim to propel it well into awards season, many other factors come into play.
Since it is a bit on the earlier cusp of  when films enter the awards arena with its October 4th release date, it may very well be the case that it's overlooked as other contenders enter the fray.  The factor of its somewhat premature opening creates a greater chance of it being pushed aside as the rest of the year's heavy hitters close out the final weeks leading up to the big show.  Much like how The Master (2012), with its early October release date, generated early buzz and was snuffed out in many categories it was favored for by the time the Oscar nominations were announced, Out of the Furnace could fair similarly.  Now of course, it's not quite apples and apples here, but it's a somewhat relevant recent reminder of how some earlier films tend to lose much of their steam as the year finishes out.  With its promising cast and thrilling premise, this film also draws parallels to last year's Killing Them Softly, which was largely lost and forgotten in any awards discussions, and you may know by now how Joey feels about that.  I have a sneaking suspicion that for all its apparent merits, this film could wind up the very same way.
Awards speculation: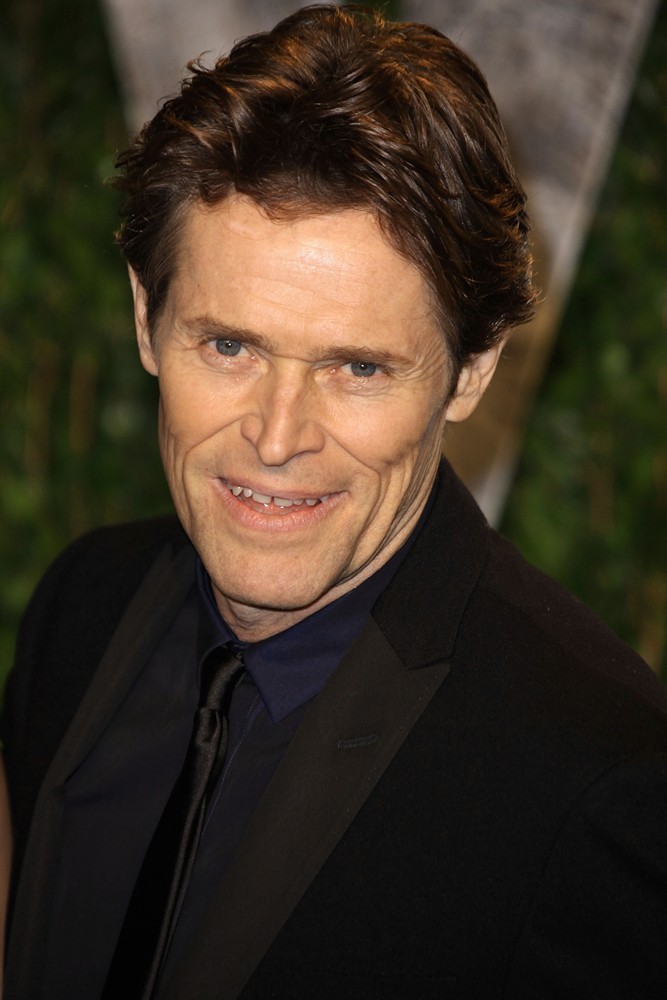 With the timing already being something of an issue,  the film's fate depends on how it's marketed and ultimately received.  While it's a tad on the early side to ride a wave of momentum into awards season, Cooper's latest thriller boasts enough star power to garner some talk for best performance nominations.  While the Lead Actor category will probably be pretty well-stocked, Christian Bale is always one to watch for and it's not far-fetched to say he'll at least be on the Academy's radar.  More likely, though, is a Supporting Actor nomination for 2-time nominee Woody Harrelson and perhaps even for Willem Defoe, who's a 2-timer himself.  For the original effort, Scott Cooper and Brad Ingelsby might even be a consideration for Best Original Screenplay.
Oscar Potential:
Best Actor: Christian Bale
Best Supporting Actor: Woody Harrelson, Willem Defoe
Best Screenplay: Scott Cooper, Brad Ingelsby
Best Original Song: Eddie Vedder