Back in 1988, the devious and sultry "Dangerous Liaisons" hit theaters. Based on the stage play by Christopher Hampton, (based on Pierre Choderlos de Laclos' book) the film was a parade of excess, betrayal, and debauchery. Rounded out by an all-star cast, it featured memorable performances by Glenn Close, John Malkovich, Michelle Pfeiffer, Uma Thurman, and Keanu Reeves.
While it wasn't the first screen adaptation of "Les Liaisons dangereuses," it is easily one of the more memorable and faithful. In 1989, it won three Academy Awards, one of which included Best Costume Design for James Acheson.
"Les Liaisons dangereuses" gets a modern makeover
What is it about "Les Liaisons dangereuses" that keeps it in the forefront of culture? Could it be that audiences can't get enough of dramas that exploit sex, backstabbing, and quests for power?
11 years later, another adaptation of "Les Liaisons dangereuses" made its mark. "Cruel Intentions" was a hip, sexy adaptation for the new millennium. The films follows spoiled Manhattan step-siblings Karthryn Merteuil (Sarah Michelle Gellar) and Sebastian Valmont (Ryan Phillippe). In comparison to other teen flicks, "Cruel Intentions" is the dark, crazy cousin of films such as "10 Things I Hate About You," "She's All That," "Never Been Kissed," and "American Pie." While many films of the time show a humorous, and rosy view of adolescence, "Cruel Intentions" is brash, and wickedly delightful.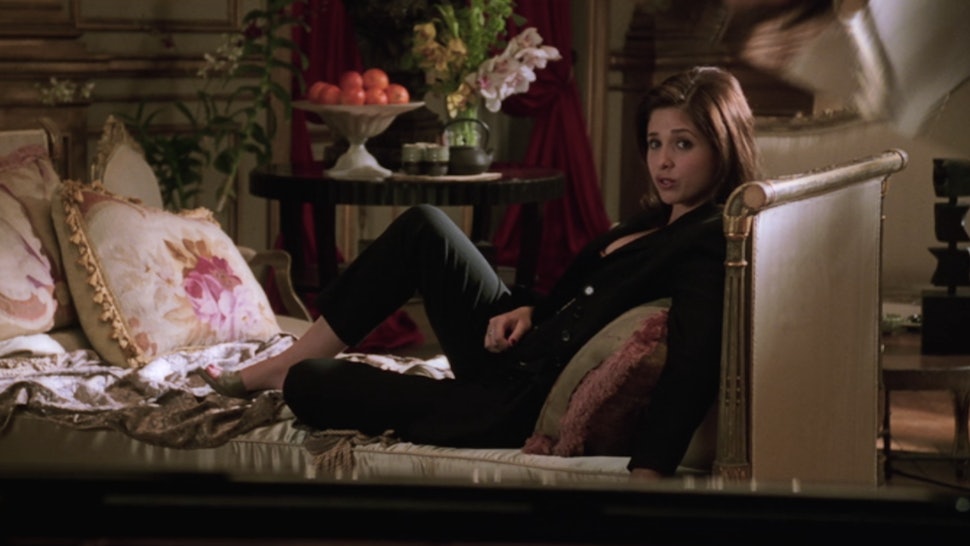 Although it borrows from the same source material, it has a special place in pop culture history. "Cruel Intentions" has its own series of stage adaptations, parodies, and direct to DVD sequels. However, "Cruel Intentions'" greatest impact is its posh, yet rebellious style. Over the past 20 years, the look of "Cruel Intentions" set the standard of dress for prep school "bitches" on screen. It is the precursor of popular shows such as "Gossip Girl," "The O.C.", and "Elite."
Catholic school girls and well-dressed sociopaths
"Cruel Intentions" offers a juxtaposition between childlike innocence and sexual promiscuity. Between scenes, it constantly transitions from Catholic uniforms and virginal threads to lingerie and power dressing. In the film, eighteenth century lavishness is replaced by preppy attire, and labels such as Prada and Dolce & Gabbana.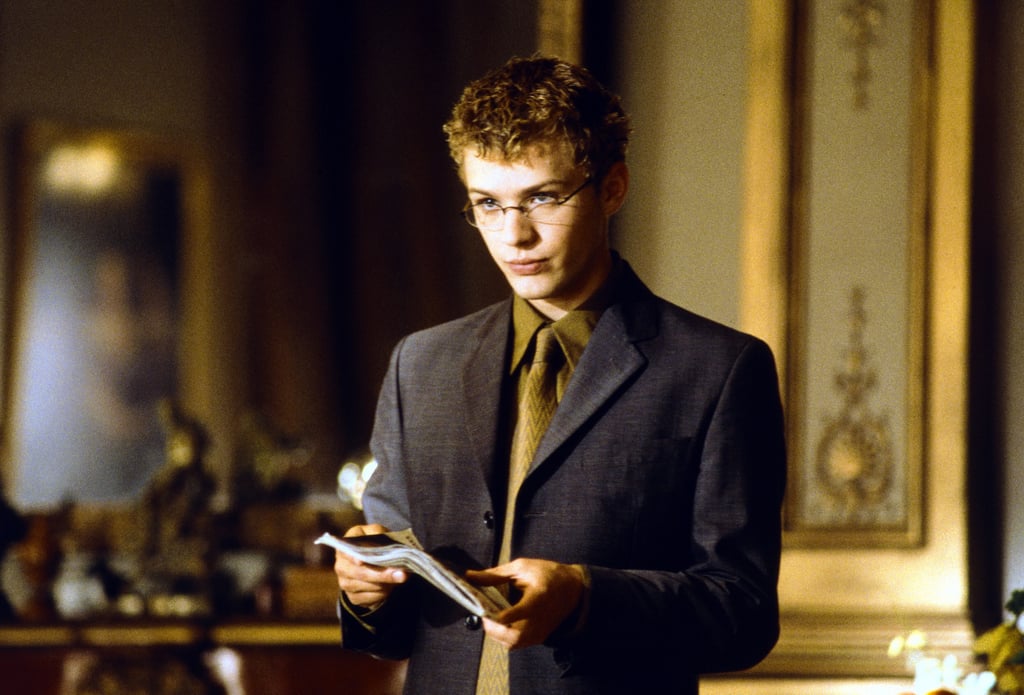 Similar to the films before it, "Cruel Intentions" shows off the lifestyles of the rich and restless. With nothing better to do, the leads find pleasure in meddling in the lives of others. For them, reputation is ultimately tied to status, sexual empowerment, and likability.
In the 1999 adaptation, Kathryn and Sebastian represent a modern aristocracy. For the people who have everything, what could possibly matter? For them, the only valuable currency is reputation. Kathryn and Sebastian's livelihood revolves around appearances, and being in control of how others perceive them. Due to this, their ugly motives are often hidden by pretty exteriors.
18th century aristocracy and moderns teens aren't so different
The fashions and interiors of eighteenth century France were created to "attract, arouse, and ultimately seduce." In 2004, the Metropolitan Museum of Art showcased its Dangerous Liaisons exhibition. It explored the relationship between interiors, fashion and intimate interactions.
On the surface, this wouldn't seem to have much to do with "Cruel Intentions," but there's more than meets the eye. Like "Dangerous Liaisons," the style and surroundings of the characters are there to attract, arouse, and seduce.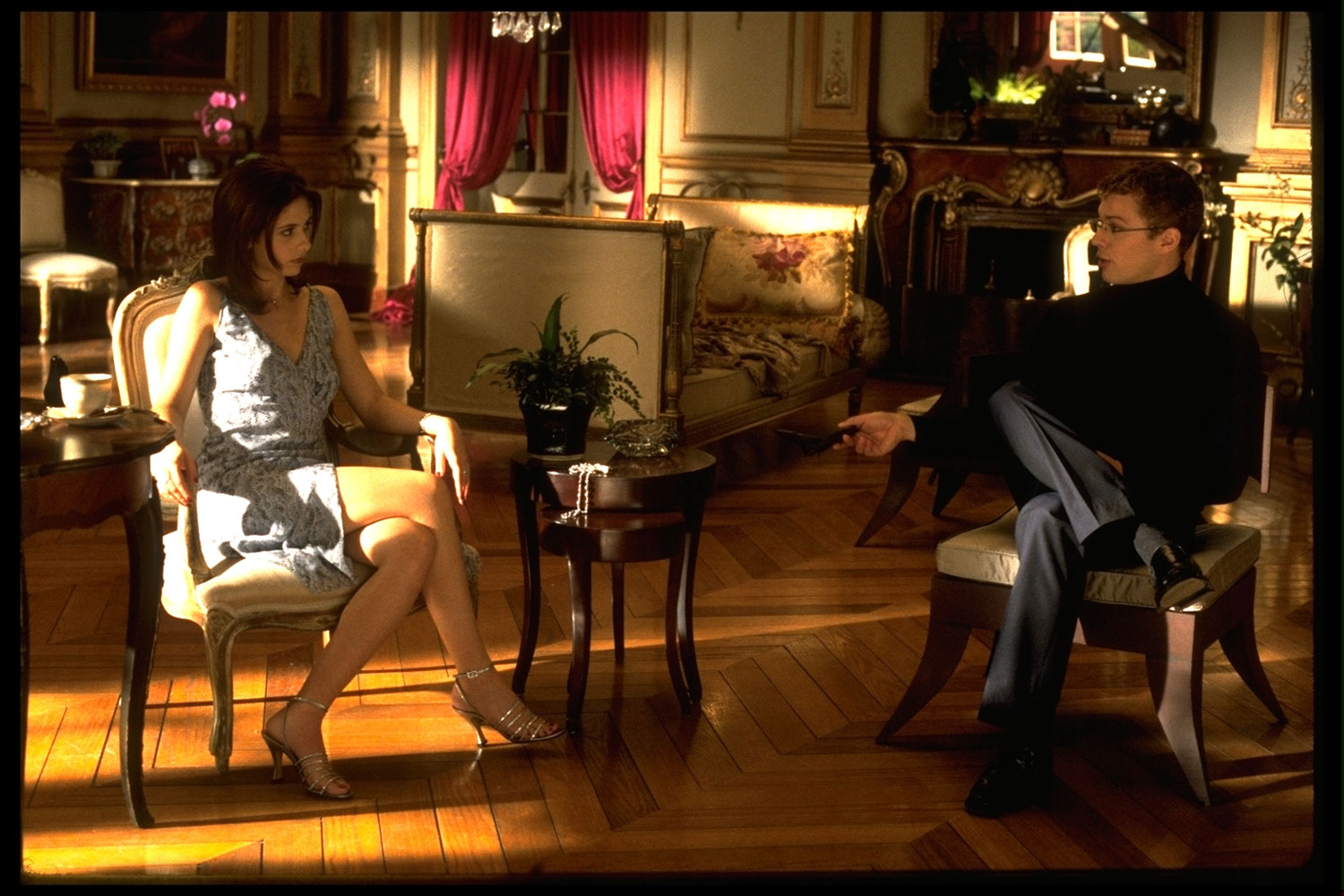 Even though "Cruel Intentions" takes place in modern New York City, it mirrors a period film in its decor, dialogue, and outfit details. Costume designer Denise Wingate drew inspiration from Rococo France, a time where sexuality and frivolity were in full display. The style is one that amplifies those who have nothing to do but seek pleasures in life.
Kathryn and Sebastian dress in such a way that shows off their status. Their looks are always a step above their peers, and carefully calculated. Their peers, Annette (Reese Witherspoon) and Cecile (Selma Blair) are shown as soft and bright. Besides Kathryn and Sebastian, everyone else exists in the present- clothing wise that is. Much of Kathryn's looks are derived from vintage noir, and most of Sebastian's looks are cut from old patterns, particularly waistcoats from the 1800's.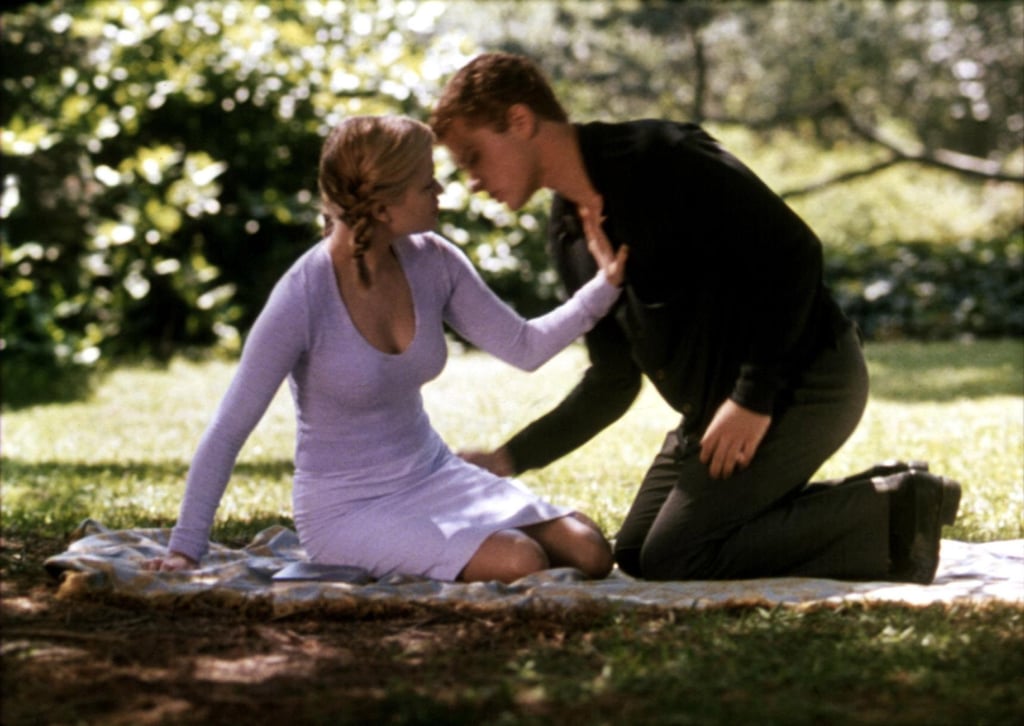 Marcia Brady of the Upper East Side
Always dressed to impress, Kathryn's looks are always in line with her motivations. In public, Kathryn is a proper young lady. She's dresses clean and modest, her wardrobe accented by a silver rosary. The necklace is a false symbol of faith, and now a novel accessory of bad little rich girls.
In her private life, Kathryn's attire is dark and sensual. Not many teens wear lingerie as outerwear, but Kathryn pulls it off. Her dress is a power play, showing how she charms with her body. She occasionally wears bustiers too, a nod to the corset-wearing, sumptuous women of 1700's France. While she dresses this way, she's filmed at home. Surrounded by opulence, Kathryn appears to dress provocatively, perhaps to wield power over Sebastian. Home is the only place she can truly be herself, as heinous as she may be. At home, Kathryn doesn't have to be a proper lady.
"Cruel Intentions" has never really gone out of style, and probably never will. It's an ode to materialism, and pettiness that we all seem to love. Why is it so fascinating to watch rich people try to destroy each other? Is it because we need our own source of entertainment because we're bored? As long as that's the case, "Les Liaisons dangereuses" will keep reinventing itself, and so will "Cruel Intentions."
What are some of your favorite style moments from "Cruel Intentions?" Discuss in the comments! 
CHECK OUT ALL THE OFFICIAL PREDICTIONS ON THE CIRCUIT HUB AND MAKE YOUR OWN!