It wouldn't quite be summer in the entertainment capital of the world without the opening of the 19th annual Los Angeles Film Festival.  The 11-day-spanning festivities, which began with last night's North American premiere of Pedro Almodóvar's I'm So Excited! and end on June 23rd with The Way, Way Back, showcase a wide variety of entries in new American and international cinema by bringing together critically acclaimed filmmakers as well as rising new talents to watch for.  Organized by Film Independent, the fest's cornerstone has always been in independent films and their creators, making available an array of screenings, panels, conversations, and seminars on the ins and outs of the filmmaking process.  Notable talks this year include a  The Spirit of Independence Award honoring guest director David O. Russell, a talk with Spike Jonze, and a panel featuring women editors in Hollywood.
Let's have a look at some of the fest's most notable features…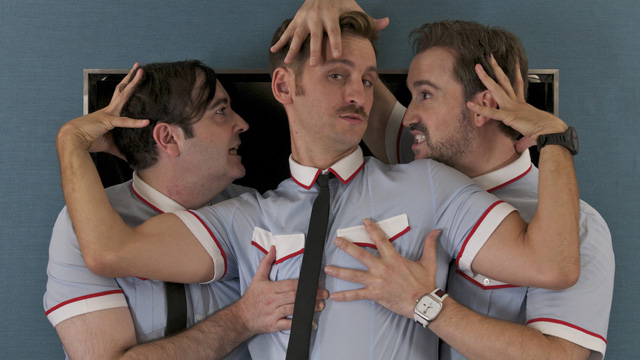 I'm So Excited!
Director: Pedro Almodóvar
Writer: Pedro Almodóvar
Starring: Javier Cámara, Pepa Charro, Lola Dueñas
Release: June 28
In a clever marketing move, festival organizers pegged Almodóvar's enthusiastically titled foreign comedy as the opening night gala screening.  The Oscar-winning writer-director who's known for his deliciously twisted dramas, opts for a quirky comedy centered on the chaotic clash of eccentric characters aboard an unstable flight to Mexico City.  It'll be interesting to see whether having foregone drama this time around will exclude Almodóvar's latest from Oscar contention in the foreign film category.  Be sure to check out Tiff's review for her take.
Ain't Them Bodies Saints
Director: David Lowery
Writer: David Lowery
Starring: Rooney Mara, Casey Affleck, and Ben Foster
Release: August 16
Riding on the coattails of a well-received Sundance premiere, writer-director David Lowery–with the help of performances by Rooney Mara, Casey Affleck, and Ben Foster– presents a moody, meditative outlaw tale constructed in the vein of a noir picture about Bob and Ruth Guthrie whose crime spree ends when they're cornered by the authorities and Bob is sent to prison.  After 4 years in jail, Bob sets out to reunite with his wife and the daughter he's never met.  Lowery might be a name that crops up in the indie film scene over the next few years.
Monsters University
Director: Dan Scanlon
Writer: Dan Scanlon, Robert L. Baird, Daniel Gerson
Starring: Billy Crystal, John Goodman, Steve Buscemi
Release: June 21
Not quite the blatant double-dip of their practice of 3D releases, Pixar continues on a string of sequels to otherwise complete and original films.  It seems they're also deflecting some of the risk should it backfire by handing over the reigns to first-timer Dan Scanlon for the prequel to Monsters, Inc. (2001).  Top scaring duo Sulley and Mike's competitive streak while at Monsters University lands them into trouble until they learn to work together to maximize their talents.  Well, at least they got the original voices back…
Only God Forgives
Director: Nicolas Winding Refn
Writer: Nicolas Winding Refn
Starring: Ryan Gosling, Kristen Scott Thomas, Yayaying Rhatha Phongam
Release: July 19
The early trailers which left us salivating at the duality of beauty and brutality combined with the polarizing critical reception from Cannes makes this reteaming of Nicolas Winding Refn with his muse Ryan Gosling in Only God Forgives one of the most anticipated gala events of the entire festival.  In this daring ode to the darkest side of noir, Gosling runs a boxing club that fronts for a thriving drug-smuggling business in Bangkok's criminal underworld and sees his life get even more complicated when his mother compels him to find and kill whoever is responsible for his brother's recent death.  Based on early reactions, expect it to draw and repel the same audience that responded to Drive (2011).
Fruitvale Station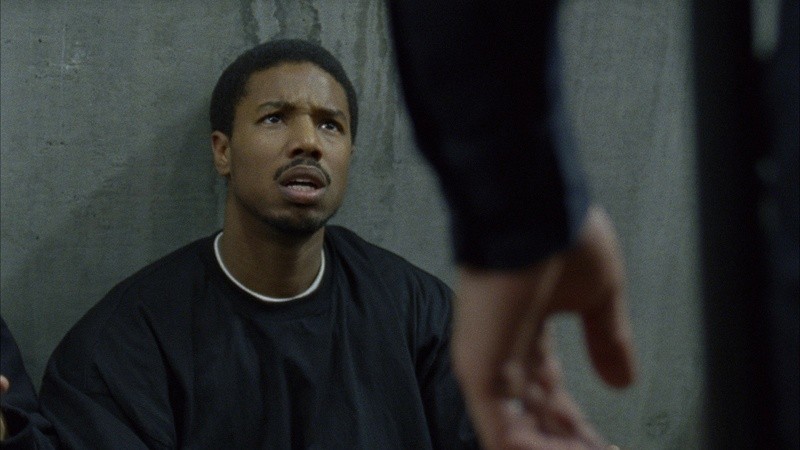 Director: Ryan Coogler
Writer: Ryan Coogler
Starring: Kevin Durand, Michael B. Jordan, Octavia Spencer
Release: July 12
With early rave reviews from Sundance and Cannes and The Weinstein Company already having snagged it for domestic distribution, Fruitvale Station is another big draw at LAFF.  Writer-dirctor Ryan Coogler's directorial debut gracefully documents the heartbreaking story of how young Oscar Grant was fatally shot by an Oakland police officer.  Look for a strong, moving performance by Michael B. Jordan to bring this true story to life.
The Spectacular Now
Director: James Ponsoldt
Writer: Scott Neustadter, Michael H. Weber, Tim Tharp (novel)
Starring: Shailene Woodley, Miles Teller, Jennifer Jason Leigh
Release: August 2
From the director of poignant indie drama Smashed (2012) and the writers of (500) Days of Summer (2009) comes this nuanced coming-of-age drama featuring emotionally honest performances from leads Shailene Woodley and Miles Teller to infuse the tried-and-true genre with new life.  Teller plays the hard-partying popular senior to Woodley's introverted "nice girl," whose philosophies on life influence one another.
Short Term 12
Director: Destin Cretton
Writer: Destin Cretton
Starring: Brie Larson, John Gallagher Jr., Kaitlyn Dever
Release: August 23
Mindfully crafted with a balance of humor and heartfelt drama, Cretton presents a film that is deeply affecting without feeling contrived.  Brie Larson as Grace navigates the chaos that comes with working at a foster care facility for at-risk youth and feels her relationship with her boyfriend at a breaking point when she meets Jayden, whose troubled home life parallels the one she's endured.
The Conjuring
Director: James Wan
Writer: Chad Hayes, Carey Hayes
Starring: Vera Farmiga, Ron Livingston, Patrick Wilson
Release: July 19
Just added as a secret screening to the festival is this paranormal thriller starring Vera Farmiga, Patrick Wilson, and Ron Livingston.  The Conjuring tells the true tale of how world renowned paranormal investigators Ed and Lorraine Warren were called upon to help a family terrorized by a dark presence in a secluded farmhouse.  Working on this case proves to be the most terrifying assignment the couple have ever taken on.
The Way, Way Back
Director: Nat Faxon, Jim Rash
Writer: Nat Faxon, Jim Rash
Starring: Steve Carrell, Toni Collette, Sam Rockwell, Maya Rudolph
Release: July 5
As a neat bookend to the whole affair, closing out the festival is another comedy.  Two-thirds of the screenwriting team that won the Oscar for adapted screenplay for The Descendents (2011), Nat Faxon and Jim Rash, join forces again for their original screenplay and directorial debut in The Way, Way Back.   The tender coming-of-ager about socially inept 14-year old Duncan, whose struggles fitting in lead to an unlikely friendship with the manager of a water park over the course of a summer.  Curious to see if there will be any traces of the black humor from The Descendents in this one.
Stay tuned for reviews and coverage!