Most Americans have had to start last Friday going through an ungodly amount of paperwork, W-2 forms, and financial documents (if not just pay an accountant to do it for them) to get through the jagged little pill that is Tax Day.
Meanwhile, MSN Movies had the rather clever idea of writing short essays of the most "taxing" people (actors, directors, whatever) in film to commemorate this stressful event.  It's not really a "worst of" list, rather a collection of otherwise talented people who – either through laziness, over-hype, and/or poor career decisions – have become wearisome and debilitating to watch.  It's an interesting and diverse selection of opinions that you're encouraged to check out.
A variety of choices on an exciting question got us at The Awards Circuit to wonder who we would have written about.  Who is someone that we don't necessarily hate, but find SO difficult to like?
Anna Belickis on Jude Law:
While Jude Law may be one of the more well-known British actors of the younger generation, I'm not a fan.
Like many actors, Jude Law made better films when he wasn't well-known. He appeared in films here and there in the beginning of his career but made a name for himself when he costarred in The Talented Mr. Ripley. He followed up that movie with three great films; A.I. Artificial Intelligence, Road to Perdition and Cold Mountain. But after doing a few good films, he became one of those actors who is seemingly in everything and really shouldn't be.  Law went from being an actor to watch and turned into a joke.
2004 was a big year for Jude Law. While he was in six movies that year, he seemed to be the wrong guy in each of them. I'm not a big fan of an actor being in a movie just because, and that's how he comes off to me. If Law would have just stuck with the "artsy" films he was a part of earlier in his career, then maybe, just maybe, his career would have gone in a different direction, and audiences might care a little bit more. But the fact of the matter is many people wasted their money in 2004.  I'll give him Closer, because that was a decent movie, but the rest were just a waste of time and money.  If any of the movies that came out in 2004 were good, it wasn't because of him, it was because he had a good cast picking up his slack.
When Jude Law costars in a film, on a rare occasion, it's worth 9+ dollars to watch him try to be charming and funny like Hugh Grant. But as the sole lead of a film, he fails to impress.  Earlier in his career he made name for himself because he was a great supporting actor, so why does that have to change now that his name is just a little better known?  Why do 85% of actors feel they need to make big budget films to become famous?  I don't know.  But after 2004, I couldn't stand Law anymore.  I spent my hard earned allowance on his films and was mad afterwards, and I hope I'm not the only person who feels this way.
While the new Sherlock Holmes movies may make money, audiences are going to watch Robert Downey, Jr. be, well, awesome, not Law be the annoying sidekick. I know this may seem harsh, but I think people have lost the love for him. If he would just choose roles that fit him well, I wouldn't say he's a waste of money anymore.
I don't know why it doesn't click for some actors. Look at the roles that made you famous and got you nominations and awards, and don't change it. Take risks, but don't go from being a film actor to a movie star. 'Cause obviously in this case, it hasn't worked for Jude Law at all.
Robert Hamer on Leonardo DiCaprio:
To longtime readers, this might be a predictable choice from me, but I feel taxed by Leonardo DiCaprio.  Now for the obligatory "of courses:" 'Of course' he is not a terrible actor, 'of course' I have liked some of his work.  In the right role with the right director, the man can really shine.  But that's the problem – he needs every other element of a film to work for him in order for a performance of his to succeed even slightly.  It's not through lack of trying.  Quite the contrary, he's determined to show his hard work.  Even in quiet close-ups of introspection, it's clear he wants you to notice his effort; every brow furrow and garish emoting to announce that He Is Distraught!  He Is Unhinged!  He Is Acting!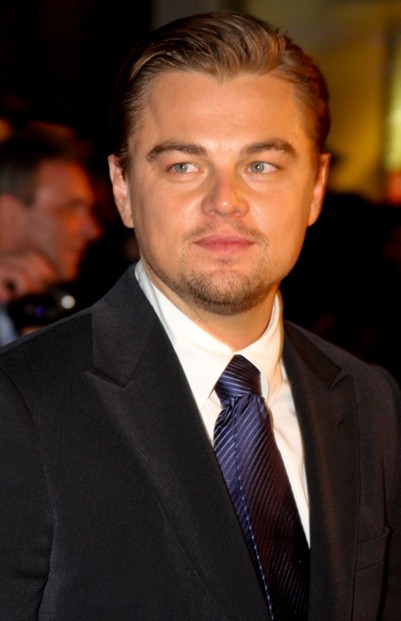 His script choices certainly don't help matters; there's something very ostentatiously serious about his filmography.  He has an abundance of heavy Oscar-baiting roles built around him, to make him look good rather than films that he can improve or strengthen very much.
As with most uneven actors, there are exceptions to my frustrations with him.  To give two examples, he gave one of the most natural portrayals of someone with a mental handicap in What's Eating Gilbert Grape, and did great work in The Departed.  But again, in both cases he was elevated by impressive ensembles in strongly helmed films.
Subsequent to The Departed and the racist Blood Diamond, he gave us three – count 'em, three – consecutive psychologically tormented men with dead wives…not exactly diversifying his abilities.  Perhaps he did the best he could with the interesting failure that was Revolutionary Road, even if hyperbole about the performance from his ardent fans became unbearable.  But then we got the one-two punch of his portrayal of basically the same character in Shutter Island and Inception in 2010, the former film overflowing with his mechanical histrionics and the latter performance being so lifeless that he couldn't even manage the task of looking believably asleep.
Yet despite his limited abilities, he is showered with praise for every new film he stars in, with a "Best performance of his career!" and "Oscar-worthy!" blurb from some hack critic almost guaranteed to pop up.  Hitting closer to home, the ACCA alone has nominated him for Best Actor five times from 2003 to 2010, and gave him the gold twice.  It's not just his often overly-mannered and unconvincing performances that frustrate me, but the slobbering barrage of accolades that inevitably greet each one and the plum roles he's handed as a result, even when he's clearly not the right fit for some of them.
I don't want to be aggravated by the man.  I hear he's one of the nicest guys in Hollywood, and I admire his efforts to be a true actor rather than a movie star.  I just wish he'd be concerned with what a film needs from him, instead of how to showcase himself to the Academy and his fans.  And for goodness sakes, man, lighten up!  When's the last time he was in a comedy, anyway?
Joey Magidson on Joel and Ethan Coen:
Thinking about this piece, names like Terrence Malick, Thomas McCarthy, Lars von Trier and others came to mind.  Each director has their ardent fans, but on my end, I always find something lacking.  I appreciate their work more than I like it.  They say to go big or go home though, so I went with a dynamic duo, a film-making team who my mild exasperation over has led to countless debates at the Circuit.  They are the Coen Brothers, Ethan and Joel.  Let's be clear, I don't dislike them, or the vast majority of their work.  I just often end up not seeing where all the love for their films comes from.  Outside of A Serious Man (which I don't much care for) and one prominent exception I'll get to later, I'd likely have given each Coen film I've seen 3 stars or higher. I just always seem to be on the low end of the praise spectrum with them.
For me, I like their movies best when it seems to be less overtly their own.  No Country for Old Men and True Grit fall into that category, especially the latter.  No Country for Old Men is their only film to ever crack a Top 10 list of mine, and the only 3 and a half star review that they've received from me.  And even then, they seemed to have fallen in love with that style of narrative, feeding it into the black comedy realm and making me like Burn After Reading and A Serious Man less than I otherwise would have (especially the latter, which I admit to liking better on a second viewing, but I still consider it mean-spirited and a closer cousin to the Saw films than people realize).  As for True Grit, it almost felt like director-for-hire work.  Good work, mind you, but without their normal flourishes (thankfully for me) and stylistic choices.
Going down their filmography, it's just film after film where I found myself saying, "Wow, that should have been better than it was."  From Blood Simple (one of their better ones, though) to Raising Arizona to Fargo to The Big Lebowski (probably my least favorite Coen movie), I went into each expecting to see the classic everyone else does, and time after time I've been disappointed.  The Big Lebowski just didn't work for me in the least, but with those other flicks, I can't help but always feel like that extra bit is missing.
Still, they consistently turn in quality works, just not the same level of quality in my eyes as for others.  There's nothing inherently wrong with that, but I must say, they do exhaust me a bit.  I'm always there to give them another chance, but it is definitely a taxing experience.  Ethan and Joel have talent, but they harness it in such a way that it seems to mildly fail for me.  They have not become more trouble than they're worth…yet, but who knows what the future holds?
Mike Ward on Jennifer Aniston:
Personally, there may not be a more frustrating actor working today than Jennifer Aniston.  And yes, I retain a soft spot in my heart for Ms. Rachel Green, the beautiful, witty, and effervescent New Yorker from "Friends."  Aniston's Green wasn't zany and crazy like Lisa Kudrow's Phoebe or Courtney Cox's OCD-inclined Monica, but she provided the feminine heart to the ensemble and seemed the easiest to relate to.  When opportunities came knocking for Aniston's transition to the big screen, she seemed to be the proverbial pick-to-click when the show came to its timely and just conclusion.
A few films near the tail end of her "Friends" stint were appealing enough; Aniston retained her inherent likability in all of them and the foundations were laid for a burgeoning and successful film career.  Weathering the storm of light-hearted fare such as Picture Perfect, Till There Was You, and The Object of My Affection, it always felt that she had earned the opportunity to land that one particular role which would show her spreading her wings a bit, taking a chance, and proving that she indeed belonged in the conversation with the best female actors of her era.  A sense of her abilities came through in the 2002 indie tragi-comedy, The Good Girl.  Aniston was demure, different, and showed that she could in fact be more than a rom-com staple or whip-smart comedienne.  She could go to a tougher place emotionally and build a character from inside-out.  And then somehow and some way, it all steered off course.  Aniston ran away from the tougher work and morphed into the go-to girl for disappointing, assembly line romantic comedy fare.
In 2011, Jennifer Aniston remains a bankable "and 1" – but has sadly has never opened a movie with just her name.  Her track record with audiences keeps her working, thriving even, in high profile A-list projects and she has seemingly resigned herself to portraying the same type of woman over and over and over again.
She is feisty but vulnerable, tough but cuddly, and after putting up resistance can be eventually won over by her handsome leading man.  The only thing that changes in her films are the type of man she falls for.  Goofy man-child with a charming irresponsible tendencies?  Adam Sandler in Just Go With It and Ben Stiller in Along Came Polly.  The neurotic and uncomfortable sensitive guy who can't express himself?  Jason Bateman in The Switch.   Man unwilling to commit?  Ben Affleck in He's Just Not That Into You.  Arguably, Vince Vaughn in The Break-Up is all of these men rolled into one.  (I do concede that Aniston's Brooke does not end up with Vaughn's insufferable Gary.)
Apparently, Aniston's "Wash-Rinse-Repeat" approach to picking projects and developing an on screen persona has been to find stories where she falls for any man who can find the right line or string together enough good moments to win her heart.  I have to wonder if her film work offers a direct correlation to her highly-publicized relationships through the last several years.  If that is indeed what is going on here, then a part of me feels bad about bagging on her.  Then again, something tells me that if Rachel Green had a chance to sit down with this Jennifer Aniston, she would get through to her and things would be so much different.  Professionally, Aniston has become the antithesis of Rachel – a woman whose characters whither in the wind and feign resistance.
I just want better from Aniston.  As evidenced by arguably the worst entry in her decade-ish run of bad cinema, 2010's The Bounty Hunter with Gerard Butler, she seems completely bored and indifferent to the work she is doing; almost as if she has resigned herself to the substantial paycheck that will come no matter how good or bad, honest or false, the project and performance happens to be.  And yet on average, twice a year, with name above-the-title, she arrives at the multiplex hoping to win the hearts and minds of another audience and male co-star.
But there I sit, longing for a glimpse of the woman who championed an iconic hairstyle, sly smile, and rapier wit and appeal into an underwhelming and disappointing film career.  That potential now seems to feel like a distant memory; ironically, not unlike those refund checks I have been fortunate enough to receive these last several years.
So now we turn the question to you, dear readers.  Which otherwise talented individual, either behind or in front of the camera, do you find a chore to watch these days?