2019 TORONTO INTERNATIONAL FILM FESTIVAL: The Joker is one of the most familiar, and intriguing villains to ever exists both on screen and in comic books. Over the past 50 years, the Clown Prince of Crime has evolved along with each new generation of audience. With the entertainment industry's obsession with gritty, realistic comic book adaptations, the Joker has gone from a sadistic clown to a full-fledged terrorist. Over the years, what made the Joker so intriguing was his ambiguous backstory. Constantly described as an "unreliable narrator," the Joker's motives have remained largely unknown. An agent of chaos, the Joker thrives on terror and destruction. Up until now, the audience isn't really sure of why the villain does what he does. However, should audiences have to know why he became that way?
Todd Phillips' "Joker" finally creates a solid origin story for Batman's titular foe. Set in the seventies, we meet Arthur Fleck (Joaquin Phoenix). Arthur is one of the people who have fallen through the cracks of society. Poor and suffering from mental illness, Arthur struggles to make a better life for himself. He takes medication and attends therapy, cares for his mother Penny (Frances Conroy), and works a job as a party clown. But Arthur's attempts at improvement are in vain. With a lost hope in humanity, and a lack of medical care, he descends into madness.
At first, Arthur is soft spoken and meek, but he unwillingly becomes the symbol of resistance in Gotham. "Joker" paints a sympathetic portrait of the man behind the clown makeup. This lens in turn shows Gotham in a different light. Showcasing a staggering divide between the rich and the poor, "Joker" challenges DC fans' previous conceptions of its beloved heroes and villains.
A great standalone flick, "Joker" intentionally distances itself from the DC Universe. For the most part, Todd Phillips and co-writer Scott Silver cast aside the majority of the Joker's and Batman's mythology. It does leave room to connect to the origins of Batman, but the story relies on the audience's prior knowledge of the familiar tale. Phillips and Silver craft a world completely from Arthur's perspective. "Joker" blends reality with insanity, causing us to question whether what's happening is or is not a product of Arthur's imagination. This is both good and bad, as characters come and go. We aren't allowed to get to know them, but only see them from Arthur's point of view. Sophie Dumond (Zazie Beetz) is one of those individuals. Her appearance is fleeting, only meant to serve Arthur's warped fantasies.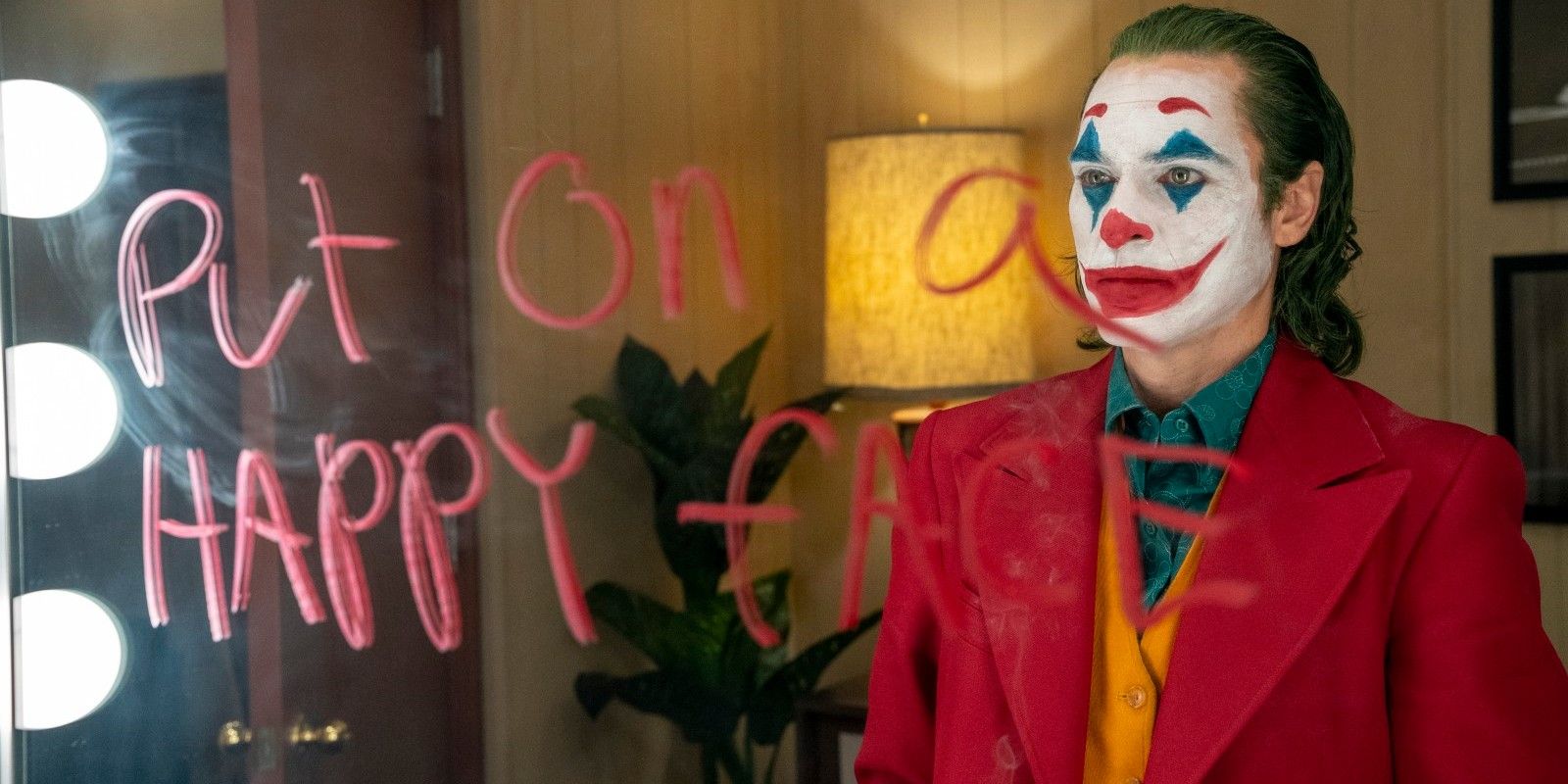 A tense, slow burn, "Joker" is less about flashy fight sequences and fiendish plots, but it acts as a character study (according to director Todd Phillips) of the man we've been familiar with since the 1940's. The villainous showman is absent for the majority of "Joker," causing audiences to hold on in quiet anticipation. The green hair, clown makeup, and purple suit are a payoff for our patience.
A story relevant to the attitudes of today, "Joker" has stricken fear into potential audiences. The aim is to be realistic, and at times it's a bit too much so. It feeds on the fears of today's society, and tells us the very worst thing that can happen to the people who are discarded. As a fan of the Joker, at times I wondered if knowing the man's origins would crack the facade of fear he's built. At the same time, I wondered if "Joker" makes him more terrifying because he's any normal guy who's been mistreated.
Despite the discourse surrounding "Joker," it has already cemented itself as a major awards contender, specifically for Joaquin Phoenix's disturbing performance. At times it's painful to watch Phoenix's emaciated body writhe on screen, but it sells the role. "Joker" is Phoenix's film alone, every waking moment focused on his actions and thoughts. Even though is stacked with all-star talents such as Zazie Beetz, Frances Conroy, Robert De Niro, Bryan Tyree Henry, and Marc Maron, their main purpose is to prop up Phoenix. In the plot's final act, the actor gives the best of his career.
"Joker" hasn't reinvented the comic book movie, but it's a well-made, entertaining piece of work that stands on its own. It proves once again that comic films can be artistic, and worthy of awards consideration. Fueled by strong performances and a disturbing story, "Joker" is one of the most interesting movies this year. Regardless of the reactions to it, it will be something that's going to talked about for a long time.
"Joker" is distributed by Warner Bros. Pictures and opens nationwide on October 4.
GRADE: (★★★)
CHECK OUT ALL THE OFFICIAL PREDICTIONS ON THE CIRCUIT HUB AND MAKE YOUR OWN!