Spy movies have never gone out of style, but female-led spy films have re-emerged in the past decade. With the recent success of films such as "Spy," "Atomic Blonde," and "Red Sparrow," female spies are gaining their time in the limelight. The push for more representation has proven that women want to see themselves on screen, especially in action roles where they aren't the damsel in distress or a prop for the male protagonist.
Some upcoming spy films we're looking forward to are "The Rhythm Section," starring Blake Lively (currently predicted in Clayton's Year-in-Advance predictions for Oscars 2020, and the star-studded espionage thriller "355" with Jessica Chastain, Marion Cotillard, Lupita Nyong'o, and Penelope Cruz. The latest version of "Charlie's Angels" is also set to debut later this year. Maybe we can rearrange the list with all the exciting films coming soon!
Jinx Johnson
"Die Another Day"
One of the most memorable "Bond Girls," Jinx Johnson (Halle Berry) stands out due to her ability to hold her own, and fight alongside James Bond (Pierce Brosnan) himself. An NSA operative, Jinx was on a mission to spy on North Korean agent Zao (Rick Yune). During her own mission, she crosses paths with Bond multiple times.  Jinx was the second black Bond Girl after Grace Jones, but she was the first to play a heroine. It's also pretty cool that her name comes from the fact that she was born on Friday the 13th.
Dominika Egorova
"Red Sparrow"
A gifted ballerina, Dominika Egorova (Jennifer Lawrence) is lured into the secret service after a foot injury and personal tragedy. With her background in dance and her vigorous studies, Egorova proves herself to be a gifted operative. Egorova trains at the Sparrow School which teaches her how to engage in acts of "Sexpionage." Her skill set allows her to take down foreign leaders. Egorova also has synesthesia, an ability that allows her to read human emotions through colored auras. Unfortunately, the real condition doesn't allow you to see auras, but it's still incredible.
Natalie Cook, Dylan Sanders, Alex Munday
"Charlie's Angels"
In the film adaptation of "Charlie's Angels," the Angels get a fabulous and fun update. The 2000 rendition of the franchise is more comedic in tone, but it's still a stylish and fierce addition. Natalie (Cameron Diaz), Dylan (Drew Barrymore), and Alex (Lucy Liu) all bring something different to the table, but together they make things happen. The women are able to take down software mogul Eric Knox (Sam Rockwell). The franchise is being revived once again for a newer audience, with Elizabeth Banks at the helm.
Susan Cooper
"Spy"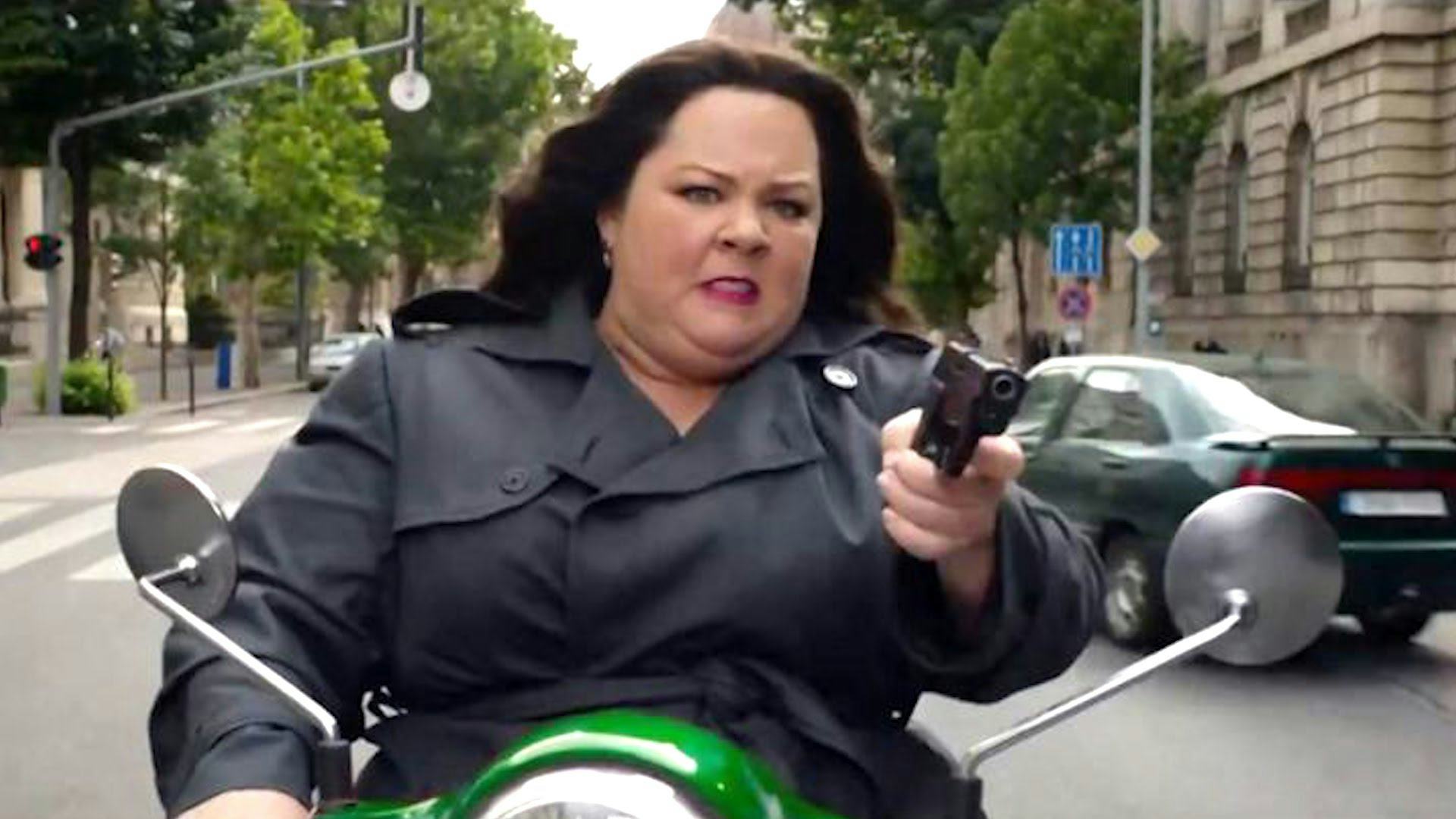 A hilarious entry to a usually serious genre, "Spy" takes old genre tropes and turns them on their heads. Melissa McCarthy stars as Susan Cooper, a top CIA cohort who is relegated to a menial desk job. She works as mission control for hotshot spy Bradley Fine (Jude Law), but after his death, Cooper decides to take matters into her own hands. Cooper's mission takes her across the world, and straight into harm's way. Using her intelligence and drive, Cooper saves the day. After her first big mission, she's upgraded to a field agent.
Lorraine Broughton
"Atomic Blonde"
Lorraine Broughton (Charlize Theron) is the most recent entry on this list. Her role in "Atomic Blonde" proves that there is more room for female-lead spy movies in the current landscape. Broughton is tough as nails, and no role model. She's ruthless, but she's great at her job. Working during the end of the Cold War in 1989, Broughton not only works as a false double agent in the KGB but acts as a CIA plant in the MI6.
Gaby Teller
"The Man From U.N.C.L.E."
The daughter of a rocket scientist and gifted auto mechanic, Gaby Teller (Alicia Vikander) is brilliant and ferocious. A character created for the film, Teller is a great addition to the team of Napoleon Solo (Henry Cavill) and Illya Kuryakin (Armie Hammer). Raised around men all her life, Teller knows hows to stand her ground. At the conclusion of the film, it's hinted that Teller is a permanent addition to the newly formed U.N.C.L.E. team. Are we ever getting a sequel so we can see her again?
Bridget Von Hammersmark
"Inglorious Basterds"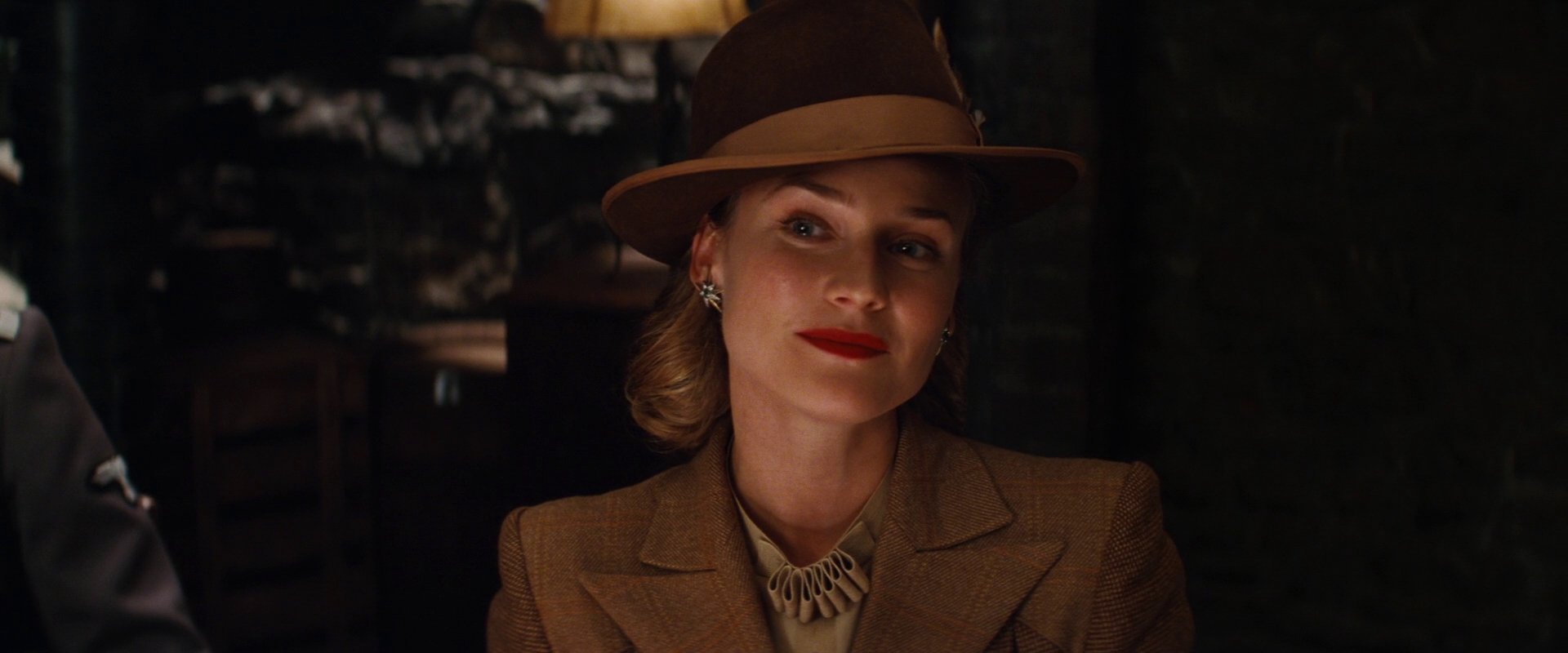 Bridget Von Hammersmark (Diane Kruger) is an actress and double agent during World War II. Her character is said to be inspired by actress Ilona Massey. In "Inglorious Basterds," she utilizes her strengths as an actress to charm German soldiers and disguises her real motives. Why is she so high on this list? Her main mission is to take down the Nazis. She is the mastermind behind Operation Kino. Along with General Ed Fenech (Mike Meyers), she created the plot to assassinate the majority of the Nazi High Command. If that's not worthy of acclaim, I don't know what is.
Evelyn Salt
"Salt" 
While there are several notable action films starring Angelina Jolie, Salt deserves the spot the most. In a role originally designated for Tom Cruise, the casting change certainly was the right choice. In her most badass role, Jolie plays Evelyn Salt, a trained CIA operative. Accused of being a Russian sleeper agent, Salt fights to clear her name. She is unstoppable as a master of disguise, and a deadly killer. A sequel to the film has been in limbo for years, but a remake television series has also been announced.
Natasha Romanoff
Marvel Cinematic Universe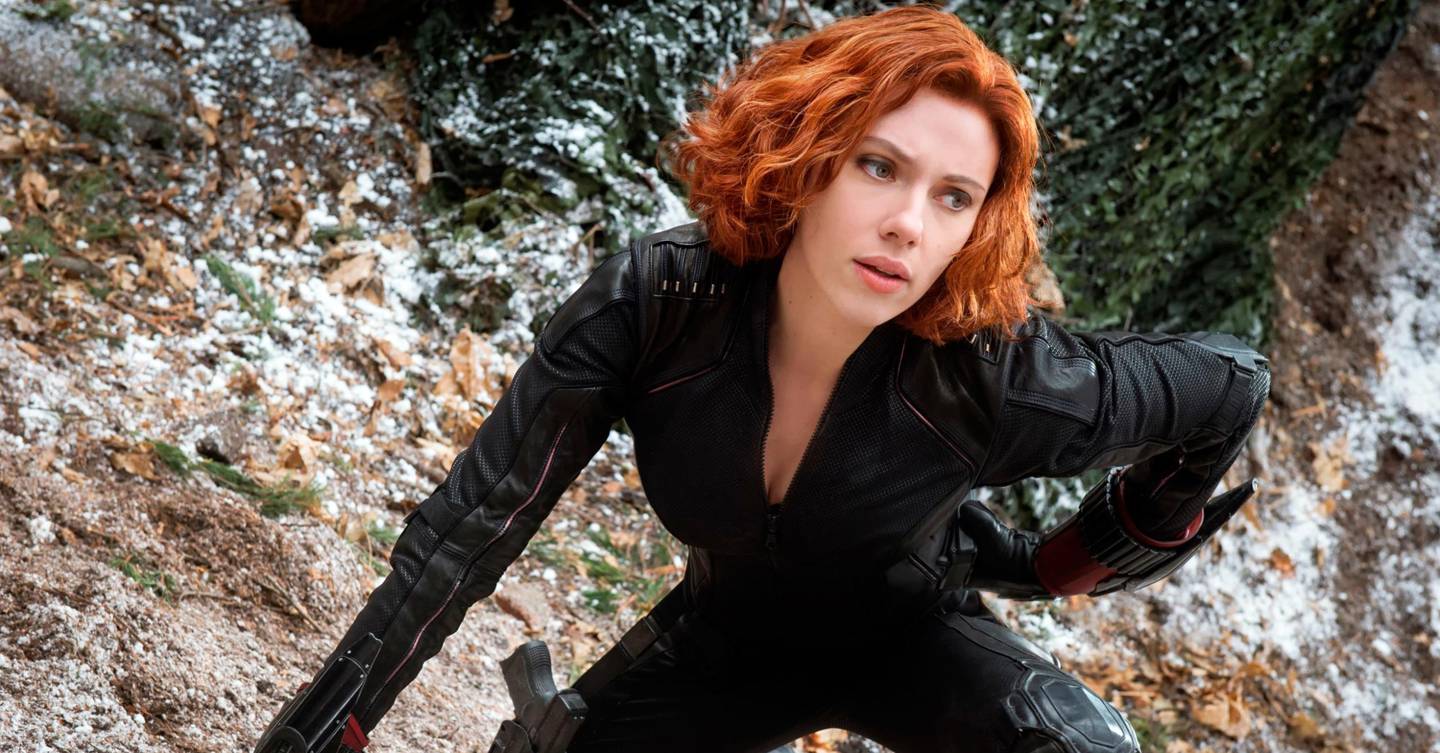 Perhaps the most famous spy on the list at the moment, Natasha Romanoff (Scarlett Johannson), or Black Widow is a part of one of the world's biggest franchises. Originally a member of the KBG, Romanoff became a member of S.H.I.E.L.D. and founding member of the Avengers. Unlike many of the other femme fatales on this list, Romanoff has faced gods, aliens, and a host of superhumans. Following six official film appearances in the Marvel Cinematic Universe, a "Black Widow" film is finally in the works. After everything she's done, it's about time.
Ilsa Faust
"Mission Impossible" Franchise
Taking the top spot is Ilsa Faust (Rebecca Ferguson) of the "Mission: Impossible" franchise. Of all the female leads in the franchise, Faust is the only one that goes head to head with Ethan Hunt (Tom Cruise), twice. While damsels in distress are a frequent part of male-dominated spy movies, Ilsa Faust is the one that does the saving. Originally a member of The Syndicate, Faust goes rogue to become an ally with Ethan Hunt's team. After capturing Solomon Lane, (Sean Harris) Faust regains trust from the government and her nationality. It is also presumed that she will be able to join the IMF. Many fans have become enamored with Faust, and they have called for a spinoff. It's not likely to happen, but it would be nice.
Who are some of your favorite female spies in film? Let us know in the comments!
CHECK OUT ALL THE YEAR-IN-ADVANCE PREDICTIONS ON THE CIRCUIT HUB AND MAKE YOUR OWN!