The cinemas should experience an irresistibly strong pull of viewers this weekend as auteur director Alfonso Cuarón's Gravity offers a fresh take on the mysterious beyond.  Co-written with brother, Jonás Cuarón, early praise for the film already has it in talks for multiple Oscar nominations.  Ben Affleck and Justin Timberlake try to hustle poker games in Runner Runner,  formerly trending NBA phenomenon Linsanity is revisited for those who've forgotten, and a slew of other indies makes their way to theaters.


Gravity
Language: English
Rating: PG-13
Genre: Drama/Sci-Fi/Thriller
Director: Alfonso Cuarón
Starring: Sandra Bullock, George Clooney, Ed Harris
A medical engineer and an astronaut work together to survive after an accident leaves them adrift in space.
Oscar Potential: Early prognostications for auteur director Cuarón's latest are very promising, especially in the Best Picture and Original Screenplay categories.  Check out Clayton's 4-star review.
Runner Runner

Language: English
Rating: R
Genre: Crime/Drama/Thriller
Director: Brad Furman
Starring: Ben Affleck, Justin Timberlake, Gemma Arterton
When a poor college student who cracks an online poker game goes bust, he arranges a face-to-face with the man he thinks cheated him, a sly offshore entrepreneur.
Oscar Potential: Two things to get used to: Ben Affleck is still going to act even though his greatest recognition usually comes when he directs, and Justin Timberlake also acts, even though he's still dominating the music world.  Unfortunately, this particular collaboration doesn't look to have any promise come awards season.
Pulling Strings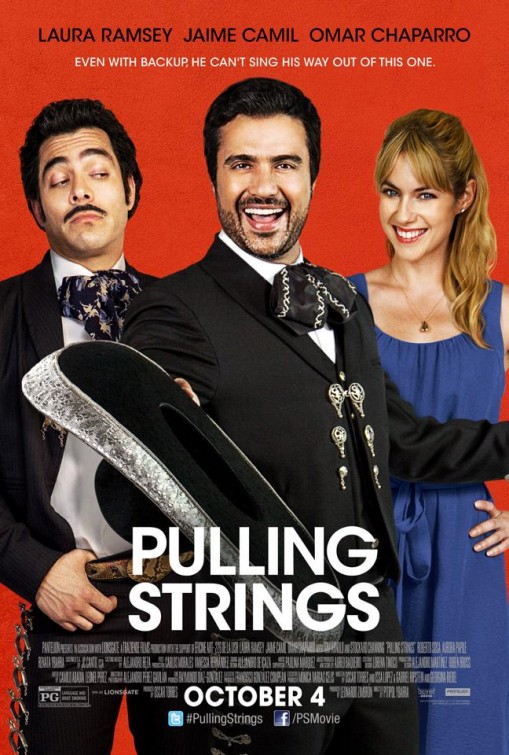 Language: English
Rating: PG
Genre: Comedy/Romance
Director: Pedro Pablo Ibarra
Starring: Laura Ramsey, Jaime Camil, Omar Chaparro
After a night of drinking, Rachel, a diplomat working in Mexico City finds her world turned upside down after she's saved by Alejandro, a Mariachi singer whose visa was rejected the day before – by Rachel.
Oscar Potential: None.
A.C.O.D.

Language: English
Rating: R
Genre: Comedy
Director: Stu Zicherman
Starring: Adam Scott, Richard Jenkins, Catherine O'Hara
A grown man caught in the crossfire of his parents 15-year divorce discovers he was unknowingly part of a study on divorced children and is enlisted in a follow-up years later, which wreaks new havoc on his family.
Oscar Potential: Funny concept for a comedy, but not quite Oscar material.
Concussion

Language: English
Rating: R
Genre: Drama
Director: Stacie Passon
Starring: Robin Weigert, Maggie Siff, Johnathan Tchaikovsky
After a blow to the head, Abby decides she can't do it anymore. Her life just can't be only about the house, the kids and the wife. She needs more: she needs to be Eleanor.
Oscar Potential: Being an indie release pretty much ensures Oscar won't really take not of this one.
Parkland

Language: English
Rating: PG-13
Genre: Drama
Director: Peter Landesman
Starring: Zac Efron, Tom Welling, Billy Bob Thornton
A recounting of the chaotic events that occurred at Dallas' Parkland Hospital on the day U.S. President John F. Kennedy was assassinated.
Oscar Potential: Oscar already has a favorite Kennedy assassination film and this isn't it.
Linsanity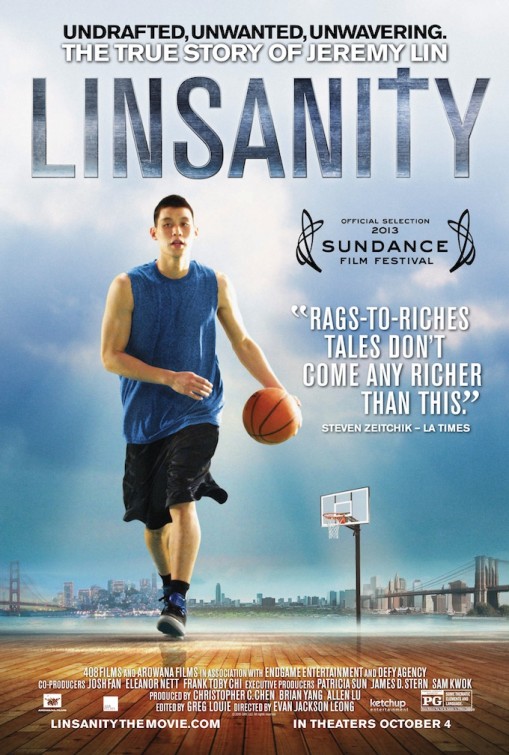 Language: English
Rating: PG
Genre: Documentary
Director: Evan Leong
Starring: Jeremy Lin, Daniel Dae Kim, Ming Yao
The life story of basketball sensation, Jeremy Lin.
Oscar Potential: The month-long hype surrounding Jeremy Lin is long gone and so are this film's Oscar hopes, if ever it had any.
All Is Bright

Language: English
Rating: R
Genre: Comedy/Drama
Director: Phil Morrison
Starring: Paul Giamatti, Paul Rudd, Sally Hawkins
While out on parole, Dennis reluctantly takes a job selling Christmas trees with his old buddy Rene in order to make enough money to buy his estranged daughter the piano she's always wanted.
Oscar Potential: None.
The Summit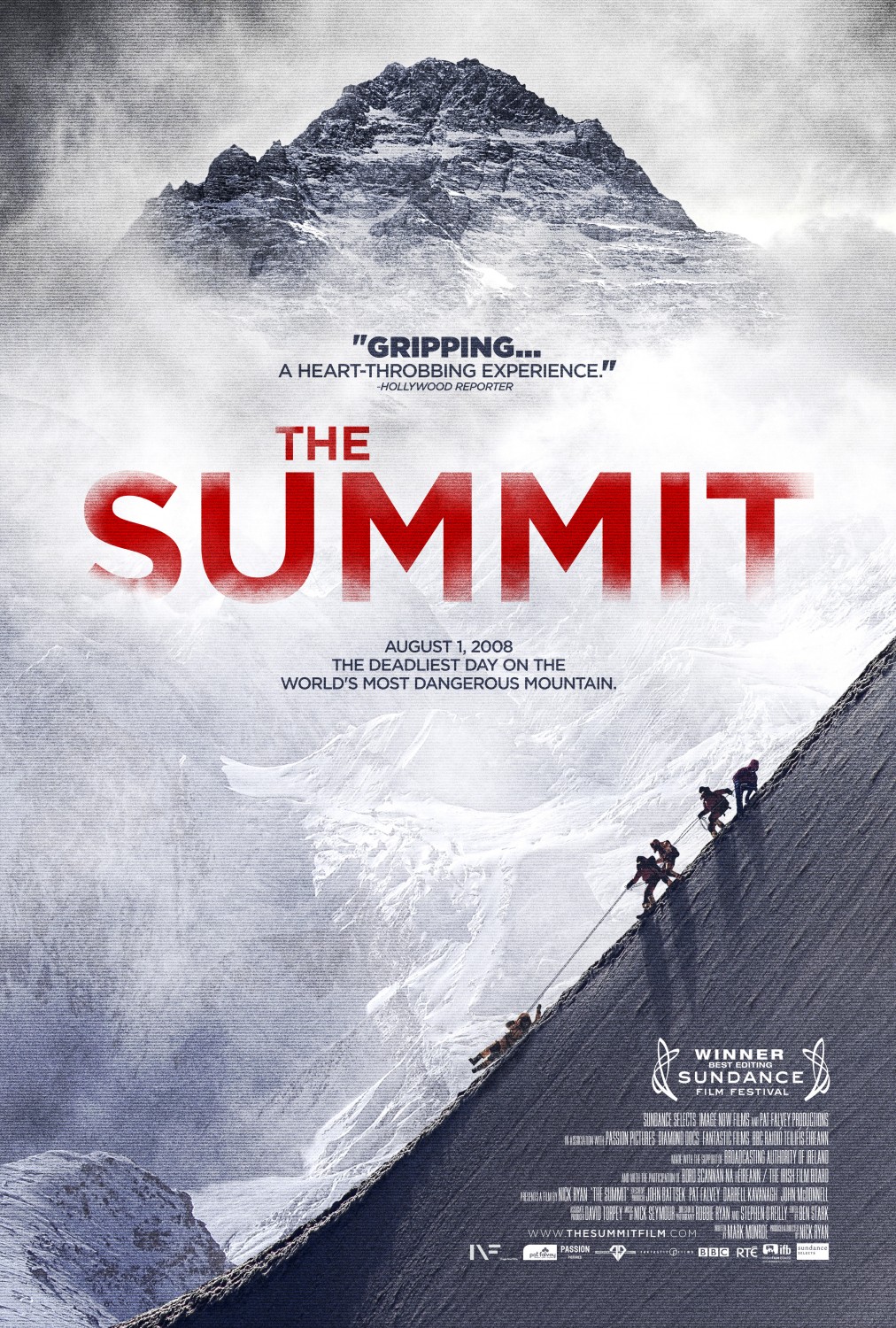 Language: English
Rating: R
Genre: Documentary
Director: Nick Ryan
Starring: Christine Barnes, Hoselito Bite, Marco Confortola
The story of the deadliest day on the world's most dangerous mountain, when 11 climbers mysteriously perished on K2.
Oscar Potential: Perhaps a Best Documentary Feature nomination?
What will you see this weekend?