What better way to start off the extended holiday weekend than stranded on with boat with a tiger in the visual and spiritual journey that is Life of Pi?  We can also be thankful for the Rise of the Guardians as they band together against a world-wide threat.  Then, be sure to avoid the Black Friday rush by ducking into a theater for a slice of Hitchcock.
Life of Pi
Language: English
Rating: PG
Genre: Adventure/Drama
Director: Ang Lee
Starring: Suraj Sharma, Irrfan Khan, Adil Hussain
Oscar-winning director, Ang Lee, brings to life the best-selling novel which many considered unfilmable.  Framed in the same physical context as Hitchcock's Lifeboat, this visually enchanting adventure pits young Pi in test of faith and survival.  See Clayton's review from NYFF and Tiff's from AFI Fest.
Rise of the Guardians

Language: English
Rating: PG
Genre: Animation/Adventure/Family
Director: Peter Ramsey
Starring: Hugh Jackman, Alec Baldwin, Isla Fisher
Dreamwork's Animation presents the courageous Immortal Guardians in their fight to protect the innocence of children all around the world.  Although entertaining and well-animated with great use of 3D, Joseph didn't find the villain so convincing.
Red Dawn

Language: English
Rating: PG-13
Genre: Action
Director: Dan Bradley
Starring: Chris Hemsworth, Josh Hutcherson, Josh Peck
This remake of the 80's cult-classic similarly witnesses a group of teenagers aiming to protect their town from a military invasion, only this time, they're contending against North Korean soldiers instead of Russians.  Sounds like a solid idea, but I'm not sure how Chris Hemsworth, god of thunder and lightening, will pull off playing a teen…
Hitchcock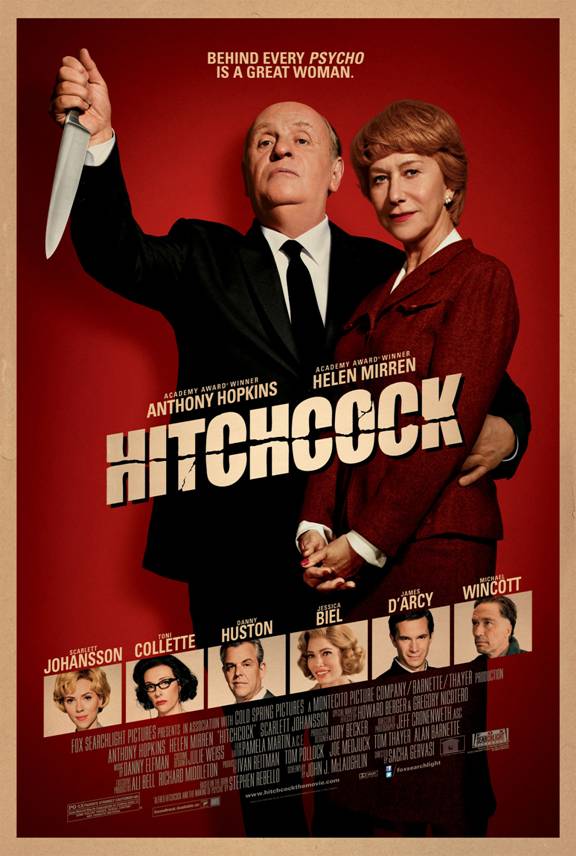 Language: English
Rating: PG-13
Genre: Biography/Drama
Director: Sacha Gervasi
Starring: Anthony Hopkins, Helen Mirren, Scarlett Johansson
In a big year for Hitchcock, Anthony Hopkins embodies The Master of Suspense in a whimsically entertaining look at the obsessive filmmaker's trying process during the production of Psycho.  See what Joseph and Joey thought of the unique approach to a biopic.
Rust and Bone


Language: French
Rating: R
Genre: Foreign/Drama/Romance
Director: Jacques Audiard
Starring: Marion Cotillard, Matthias Schoenaerts, Armand Verdure
In what many project may earn her another Oscar nomination, Marion Cotillard stars in this understated romantic drama, which wisely side-steps its tragic elements.  Her co-star Matthias Schoenaerts complements her with a fascinating portrayal of the obliviously crude street-fighter who befriends her in troubling times.
The Central Park Five


Language: English
Rating: NR
Genre: Documentary
Director: Ken Burns, Sarah Burns, David McMahon
Starring: Antron McCray, Kevin Richardson, Kharey Wise
In 1989, five black and Latino teenagers were accused and convicted of raping a white woman in Central Park.  After each of them served stints of multiple years in prison, a serial rapist confessed to the crime.   See Tiff's review from AFI Fest.
What will you be seeing this Thanksgiving weekend?