Capping off Bond Week at the Awards Circuit is the much anticipated release of Skyfall.   Spielberg's grand biopic Lincoln gets a limited head start to its nationwide release next week.
Skyfall
Language: English
Rating: PG-13
Genre: Action/Thriller
Director: Sam Mendes
Starring: Daniel Craig, Javier Bardem, Judi Dench
After serving its time in production limbo, Bond 23 finally makes its deserving ascent to big-screen heaven.  Daniel Craig is back in his third stint as the famed MI6  agent, this time directed by Academy-Award winning director, Sam Mendes, and villainized by Javier Bardem.  Danial Ashtiany, being Bond's fellow countryman,  was the first on AC to screen the film.  Also see Joey's review.
Lincoln
Language: English
Rating: PG-13
Genre: Biography/History/Drama
Director: Steven Speilberg
Starring: Daniel-Day Lewis, Sally Field, David Strathairn
Ever the history buff, Spielberg's latest cinematic treatment concerns the tumultuous months of deliberation plaguing the 16th U.S. President amidst the country in Civil War as the carnage continues and political and moral tensions rise.  The NYFF picked up the first screening of the film (stealing AFI Fest's thunder) where Clayton made the initial assessment.
Dangerous Liaisons 
Language: Mandarin
Rating: NR
Genre: Foreign/Drama/Romance
Director: Jin-ho Hur
Starring: Cecilia Cheung, Dong-gun Jang, Ziyi Zhang
In this Chinese adaptation of the French novel Les Liaisons Dangereuses, an aging Shanghai socialite involves her former lover in a risky game to seduce and abandon a naive young woman.
A Royal Affair 
Language: Danish
Rating: NR
Genre: Foreign/Drama/Romance
Director: Nikolaj Arcel
Starring: Alicia Vikander, Mads Mikkelsen, Mikkel Boe Følsgaard
A Royal Affair is the bold, sumptuous tale of a young queen whose king has fallen ill to madness, prompting her to begin a revolution-sparking affair with her physician.  The film is the official Danish submission for Best Foreign Language Film at next year's Oscars, but Joseph thinks the wrong choice was made.
Starlet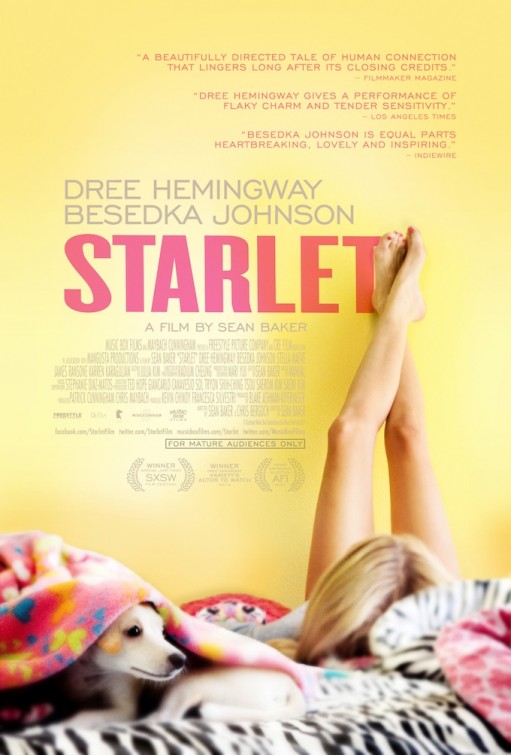 Language: English
Rating: NR
Genre: Drama
Director: Sean Baker
Starring: Dree Hemingway, Besedka Johnson, James Ransone
An unlikely friendship forms between 21 year-old Jane and the elderly Sadie after Jane discovers a stash of money hidden in a trinket she buys at Sadie's yard sale.  This indie attempt, unfortunately, gets lost in its own aimlessness and lacks even a subtle purpose.
The Comedy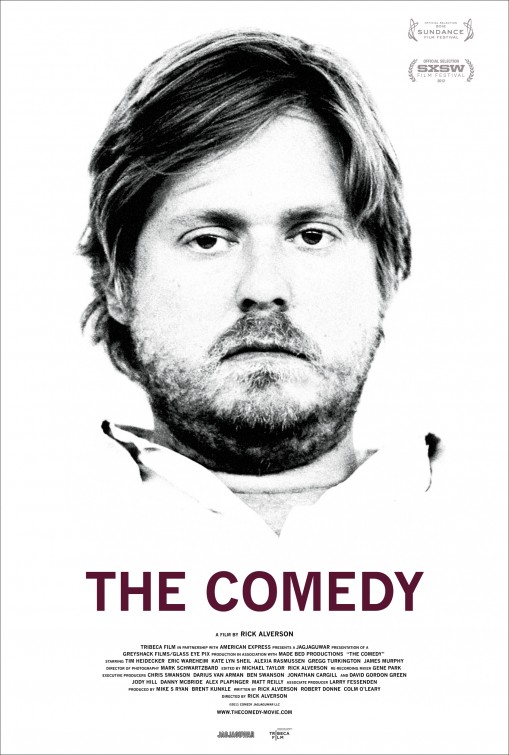 Language: English
Rating: NR
Genre: Drama
Director: Rick Alverson
Starring: Tim Heidecker, Eric Wareheim, James Murphy
In this ironically titled drama, a Williamsburg guy on the cusp of inheriting his father's fortunes  is indifferent to his entitlement and spends his days with friends, playing games of mock sincerity and irreverence.
In Their Skin 
Language: English
Rating: NR
Genre: Thriller
Director: Jeremy Power Regimbal
Starring: Selma Blair, Joshua Close,  James D'Arcy
After a tragic accident, the Hughes family escape their busy upscale suburban life and to their isolated cottage, but their peace is  interrupted when another family's murderous, identity-stealing obsession with perfection escalates into a violent struggle.
What will you be seeing this weekend?