As he gears up for taking on another powerhouse space franchise, J.J. Abram presents the long-awaited sequel to his successful Trekkie reboot with the year's latest summer blockbuster contender, Star Trek Into Darkness.  All the same cast and crew are back with the addition of the trending Benedict Cumberbatch as the villain.  Speaking of being back at it, Noah Baumbach has teamed with Greta Gerwig (Greenberg, 2010) again, this time sharing writing credits with his starring actress in the Manhattan-esque comedy, Frances Ha.  Julianne Moore shows her flair for the funnies, as well, participating in all kinds of after school extracirriculars in The English Teacher.  

Star Trek Into Darkness
Language: English
Rating: PG-13
Genre: Action/Adventure/Sci-Fi
Director: J.J. Abrams
Starring: Chris Pine, Zachary Quinto, Zoe Saldana
After the crew of the Enterprise find an unstoppable force of terror from within their own organization, Captain Kirk leads a manhunt to a war-zone world to capture a one man weapon of mass destruction.  Check out Joey's review of the sequel.
Frances Ha

Language: English
Rating: R
Genre: Comedy/Drama
Director: Noah Baumbach
Starring: Greta Gerwig, Mickey Sumner, Adam Driver
A story that follows a New York woman (who doesn't really have an apartment), apprentices for a dance company (though she's not really a dancer), and throws herself headlong into her dreams, even as their possible reality dwindles.  Check out the review from last year's New York Film Festival.
Stories We Tell

Language: English
Rating: PG-13
Genre: Documentary
Director: Sarah Polley
Starring: John Buchan, Joanna Polley, Mark Polley
A film that excavates layers of myth and memory to find the elusive truth at the core of a family of storytellers.  See Clayton's thoughts on the film's cinematic and emotional greatness.
The English Teacher

Language: English
Rating: R
Genre: Comedy/Drama
Director: Craig Zisk
Starring: Lily Collins, Julianne Moore, Michael Angarano
An English teacher's life is disrupted when a former student returns to her small town after failing as a playwright in New York.  Keep an eye out for Clayton's review of the riotous comedy.
Erased
Language: English
Rating: R
Genre: Action/Thriller
Director: Philipp Stölzl
Starring: Aaron Eckhart, Liana Liberato, Olga Kurylenko
An ex-CIA agent and his estranged daughter are forced on the run when his employers erase all records of his existence, and mark them both for termination as part of a wide-reaching international conspiracy.
Augustine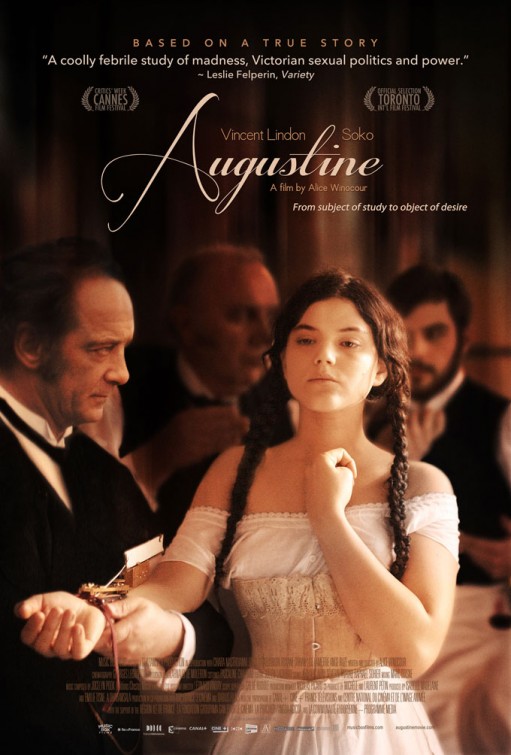 Language: French
Rating: NR
Genre: Drama
Director: Alice Winocour
Starring: Vincent Lindon, Soko, Chiara Mastroianni
A look at the relationship between pioneering 19th century French neurologist Dr. Jean-Martin Charcot and his star teenage patient, a kitchen maid who is left partially paralyzed after a seizure.
Black Rock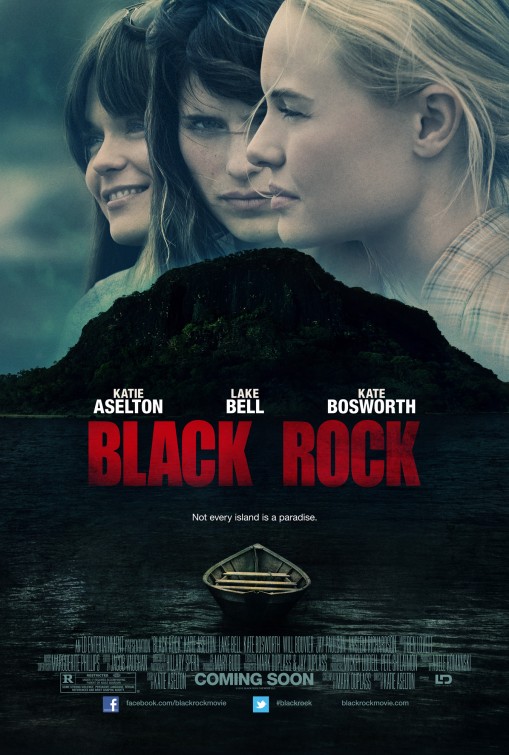 Language: English
Rating: R
Genre: Horror/Thriller
Director: Katie Aselton
Starring: Katie Aselton, Lake Bell, Kate Bosworth
Katie Aselton and husband Mark Duplass team up to write for Aselton's directorial feature about three childhood friends who set aside their personal issues and reunite for a girls' weekend on a remote island off the coast of Maine. One wrong move turns their weekend getaway into a deadly fight for survival.  See former staff writer Daniel's review from the BFI screening in London last fall.
State 194
Language: English/Arabic/Hebrew
Rating: PG
Genre: Documentary
Director: Dan Setton
Starring: Salam Fayyad, Mahmoud Abbas, Tzipi Livni
A look deep inside Israel and Palestine at the men and women trying to seize a historic opportunity to end the conflict and make implementing the two-state solution a reality.
What will you be seeing this weekend?