The unofficial start to Summer Blockbuster season is finally upon is with the humor-clad heroics  of Iron Man 3.  Director change be damned, Robert Downey Jr. once again resumes his titular role with perpetually-inflated ego and relentless charisma fully engaged even in the face of heightened stakes.  The beloved Marvel hero will probably conquer the box office this weekend as other contenders are mostly of the independent variety.

Iron Man 3
Language: English
Rating: PG-13
Genre: Action/Adventure/Sci-Fi
Director: Shane Black
Starring: Robert Downey Jr., Gwenyth Paltrow, Don Cheadle
When Tony Stark's world is torn apart by a formidable terrorist called the Mandarin, he starts an odyssey of rebuilding and retribution.  Joseph calls "this latest Marvel offering a memorable one."
The Iceman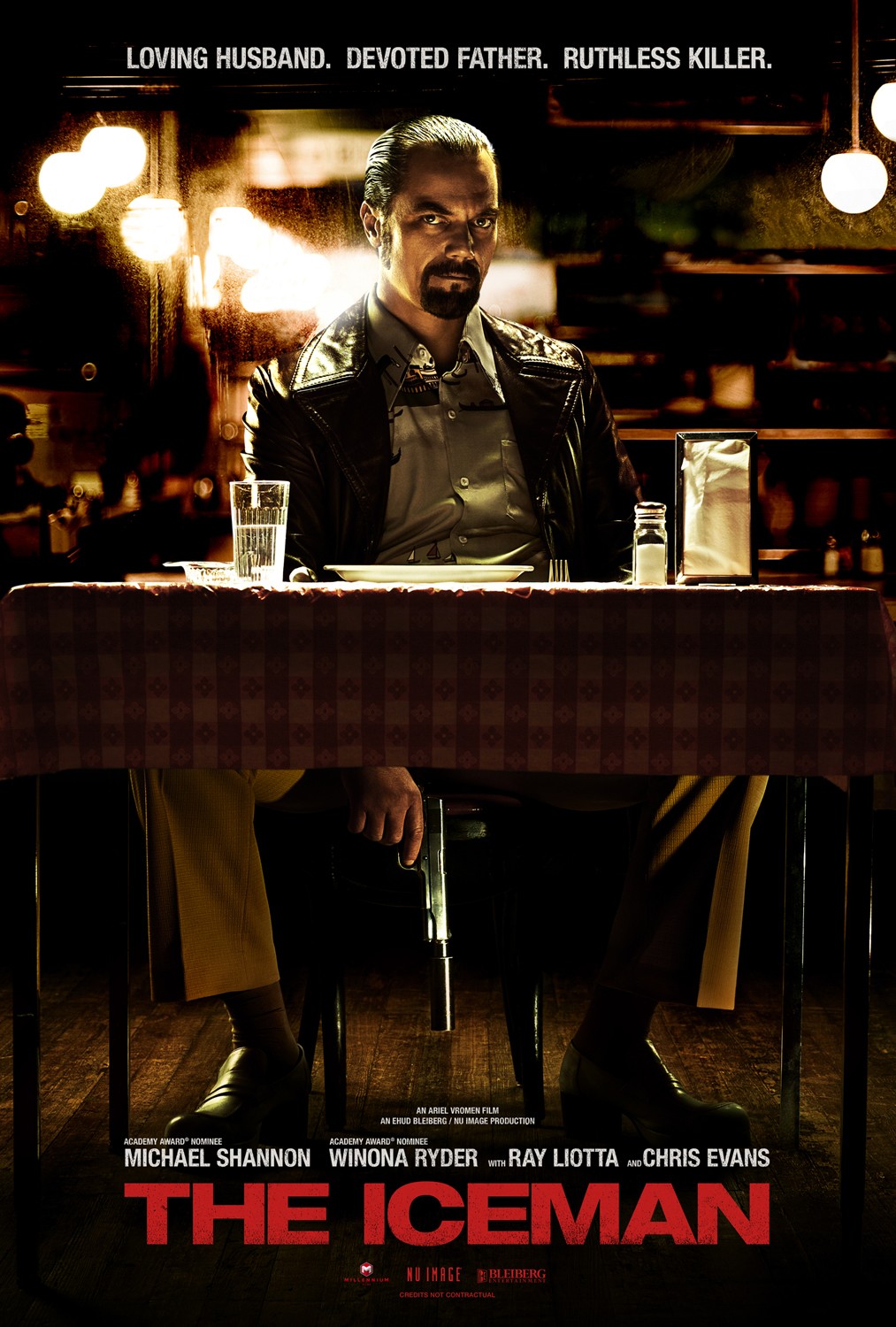 Language: English
Rating: R
Genre: Crime/Drama/Thriller
Director: Ariel Vromen
Starring: Michael Shannon, Winona Ryder, Chris Evans
The true story of Richard Kuklinski, the notorious contract killer and family man. When finally arrested in 1986, neither his wife nor daughters have any clue about his real profession.
What Maisie Knew
Language: English
Rating: R
Genre: Drama/Family
Director: Scott McGehee, David Siegel
Starring: Julianne Moore, Steve Coogan, Alexander Skarsgård
In New York City, a young girl is caught in the middle of her parents' bitter custody battle.  See Joey's review on this "indie downer."
Love Is All You Need

Language: Danish/English/Italian
Rating: R
Genre: Comedy/Romance
Director: Susanne Bier
Starring: Trine Dyrholm, Sebastian Jessen, Molly Blixt Egelind, Pierce Brosnan
A hairdresser who has lost her hair to cancer finds out her husband is having an affair, travels to Italy for her daughter's wedding and meets a widower who still blames the world for the loss of his wife.  Joey finds the charm in this latest Bier feature.
Scatter My Ashes at Bergdorf's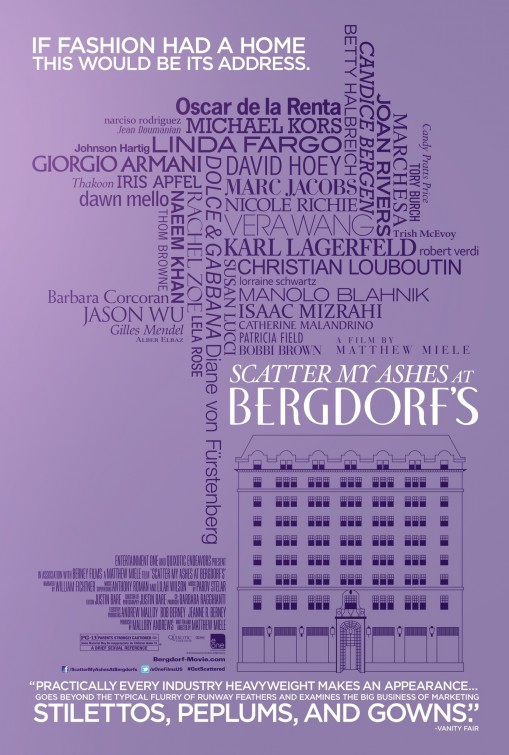 Language: English
Rating: PG-13
Genre: Documentary
Director: Matthew Miele
Starring: Mary-Kate Olsen, Ashley Olsen, Candice Bergen
A documentary on the Manhattan department store with interviews from an array of fashion designers, style icons, and celebrities.
Something in the Air

Language: French/English/Italian
Rating: NR
Genre: Drama
Director: Olivier Assayas
Starring: Clément Métayer, Lola Créton, Felix Armand
In the months after the heady weeks of May '68, a group of young Europeans search for a way to continue the revolution believed to be just beginning.
Kiss of the Damned

Language: English
Rating: R
Genre: Horror/Romance
Director: Xan Cassavetes
Starring: Joséphine de La Baume, Milo Ventimiglia, Roxane Mesquida
The vampire Djuna resists the advances of Paolo, but soon gives in to their passion. When her trouble-making sister unexpectedly comes to visit, Djuna's love is threatened, and the whole vampire community becomes endangered.
Greetings from Tim Buckley
Language: English
Rating: NR
Genre: Drama
Director: Daniel Algrant
Starring: Imogen Poots, Penn Badgley, Norbert Leo Butz
A chronicle of the days leading up to Jeff Buckley's performance at his father's tribute concert in 1991.
Dead Man's Burden

Language: English
Rating: NR
Genre: Western
Director: Jared Moshe
Starring: Barlow Jacobs, Clare Bowen, David Call
A western set on the New Mexico frontier a few years after the Civil War and centered on a struggling young family and the mining company who wants to buy their land.
Generation Um…
Language: English
Rating: R
Genre: Drama
Director: Mark Mann
Starring: Keanu Reeves, Adelaide Clemens, Daniel Sunjata
Three adults during a single day in New York City, one filled with sex, drugs, and indecision.
Cinco de Mayo, La Batalla
Language: Spanish
Rating: R
Genre: War/Drama
Director: Rafa Lara
Starring: Angélica Aragón, Kuno Becker, Liz Gallardo
On May 5th, 1862, a few thousand Mexican soldiers put their lives on the line against the world's largest and most powerful army in one legendary battle for freedom and for Mexico.
What will you be seeing this weekend?